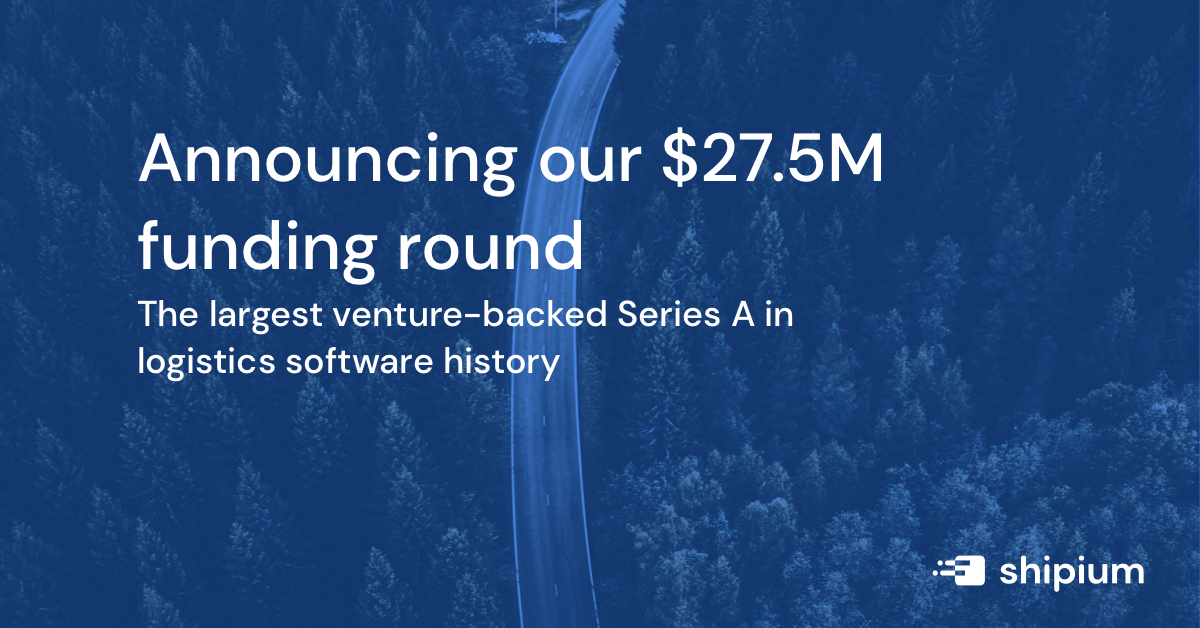 Announcing our $27.5M funding: The largest Series A in logistics software history
By Jason Murray (Connect with me on LinkedIn)
Today we are announcing some historical news. Our latest funding round, a $27.5M Series A led by Insight Partners, is the largest venture-backed Series A in logistics SaaS history.
We are certainly standing on the shoulders of giants. Other logistics tech companies have laid the groundwork for digital transformation in the ops space, with many of them in our shared backyard of Seattle. Their invention and success is our inspiration and benchmark. We are but the latest startup in this space to identify a gap in the industry and fill it with a software platform that operators are clamoring to use.
The raise gives evidence to the critical importance of what Shipium does: We improve delivery speeds while reducing shipping costs, all through software. The problems we target are essential, and the outcomes we provide are powerful. This is the foundation of future.
Outside of selling their product, there is no more existential imperative for ecommerce retailers than to deliver their orders. Our approach to improving outcomes at such a fundamental part of the business is why countless retailers have turned to the platform to modernize their fulfillment and supply chain operations.
After formally launching just a few months ago in summer 2021, here are a few of my favorite insights to share:
The platform is on pace to process over 50 million shipments by the end of the year, and could get at high as 100 million if all goes well.
We have delivered to all 50 states, all 929 ZIP 3's, and almost 91% of all ZIP 5's.
We've moved offices twice due to growing team size.
The raise is meant to help us do more. More carriers, more integrations, more features, more capabilities, more critical decisions that we can help optimize.
The faster we can do more with the platform, the quicker other retailers can achieve the same incredible benefits that our existing customers are getting today.
If you want to learn more about the platform, you can book a demo here.
For those of you interested in helping us fundamentally change the ecommerce industry, check out our open positions here. In the months ahead we will be tripling our engineer team while also adding new business roles.
Fast is possible!