Simulation
Predict future changes before making them
Shipium helps operators analyze the impact of future changes through unrivaled data science and real-time models that produce accurate results.
Case Study
See how an enterprise retailer identified a parcel spend reduction opportunity of $29.6 million using Shipium Simulation
Read the full case study
Own your future
Understand the results of the future to ensure the best decisions are made today
Dependable insight from network simulations helps drive faster feedback loops and better decisions for customers on the Shipium platform.
Unrivaled machine learning
The industry's best predictive transit modeling can adjust for the most complicated of scenarios. Gain a clear line of sight.
Low-code with high impact
Understand the impact of changes to your network without the requirement of external tech resources or budget. You are in control.
Optimize the present
Start small with immediate tweaks to your network to begin to optimize base performance requiring minimal future investment.
Plan the future
Then think big by simulating major network changes, like the impact of new carriers, services, or fulfillment locations, and analyze results.
Do more with more
Simulate more scenarios with extensive customization options
Customers use the full range of Shipium's carrier selection process and fulfillment network management tools to make simulations as simple or complex as they need to be.
Optimize your present-day operations
Base Rate Optimization
Taking existing rate cards and simulate historical shipments using different selection criteria, for example different rules to filter out certain carriers to certain zones, to see how cost structures changed.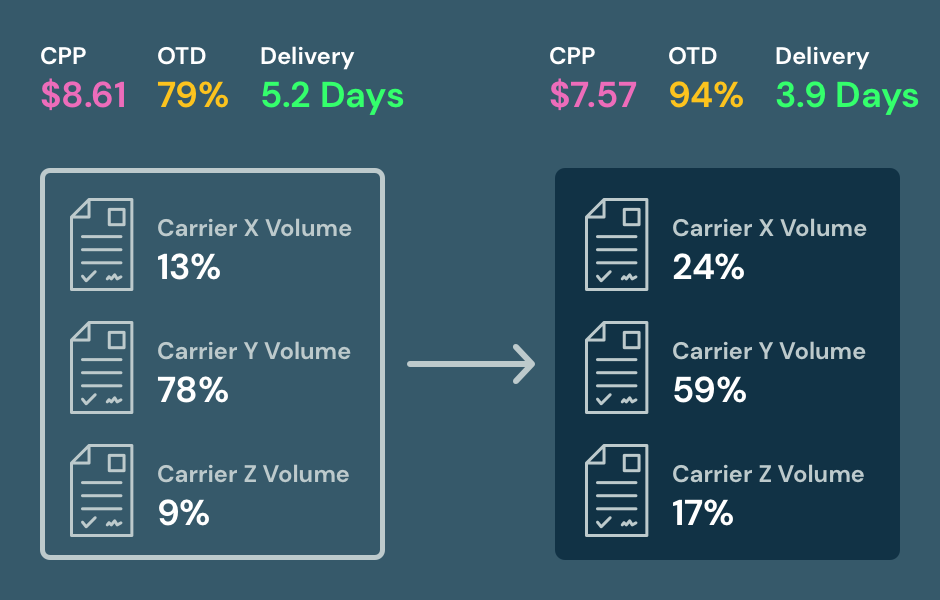 Accessorial Avoidance
Simulate the impact on volume shifts and costs if certain accessorial and surcharges were changed.
Transit Optimization
Impose a date constraint on historical shipments (e.g. % must be delivered in 2-days), then see volume and performance impact, including visibility into smart downgrades and required upgrades, using Shipium's machine learning-based transit data model.
Discount Optimization
Evaluate how volume would shift and cost structures would be impacted if carrier volume discount tiers changed. One of the hardest problems is knowing what opportunity costs exist because of forced discount incentives.
Plan for your future
Carrier Expansion
Simulate historical shipping data with new carriers and rates added as options for selection to evaluate how volumes would shift and performance would be impacted.
Rate Renegotiation
Go into negotiation conversations with carriers armed with the intelligence of how changes to your contract, such as adjustments to surcharges or changes to incentivized discount tiers, will best benefit your future network performance.
Network Expansion
Simulate historical shipping data with new fulfillment origins (i.e. warehouses or additional 3PL nodes) added, then make assumptions based on volume shifts and performance impact based on which shipments would have come from that origin based on closest proximity.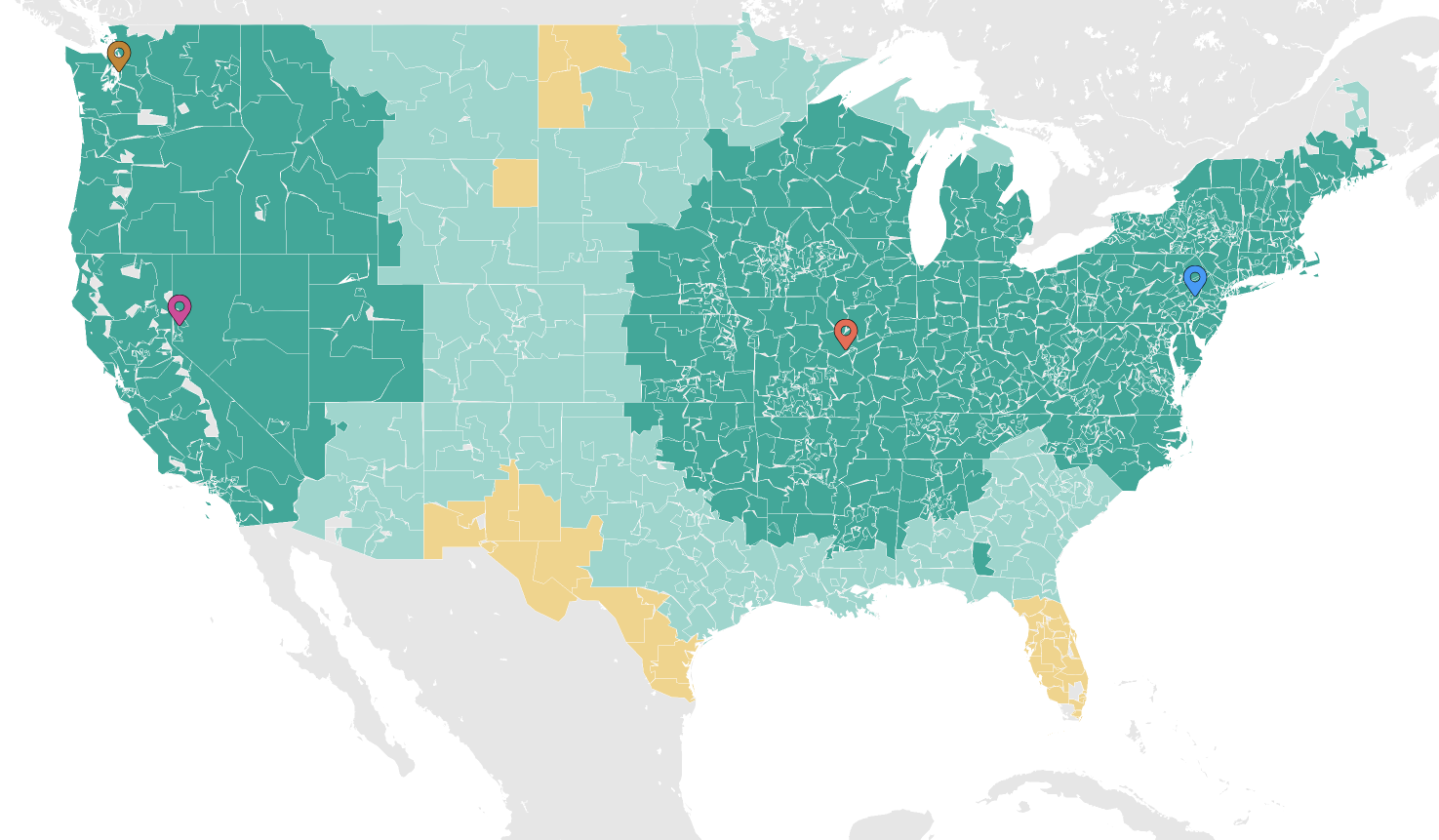 Store Expansion
With an existing store network in place, simulate certain stores becoming shipping options. Map carrier and service methods and their rates to stores, and make an assumption on % of shipments that would originate from the store network, and view volume and performance impact.
The best way to get started
Simulation helps create the business case to modernize with Shipium's full platform
Enterprise infrastructure takes time to coordinate the right investments for change, so we designed Simulation to be a standalone product that can help give modern operators insights without the requirement for heavy integrations.
Gain immediate insights that will transform your business while also building the business case to automate those results with the rest of the Shipium platform.
Our team can help you:
Understand if Simulation is a fit for your operations
Demo areas of interest of the product
Work through how to get started
How Simulation Works
Customers work with the Shipium team to process data through the Simulation product without impacting production environments.
Gather required data
Work with the Shipium team to get historical data to power the simulation. Customers of Carrier Selection have an advantage with their historical shipments immediately available, but others can use shipment data from other systems.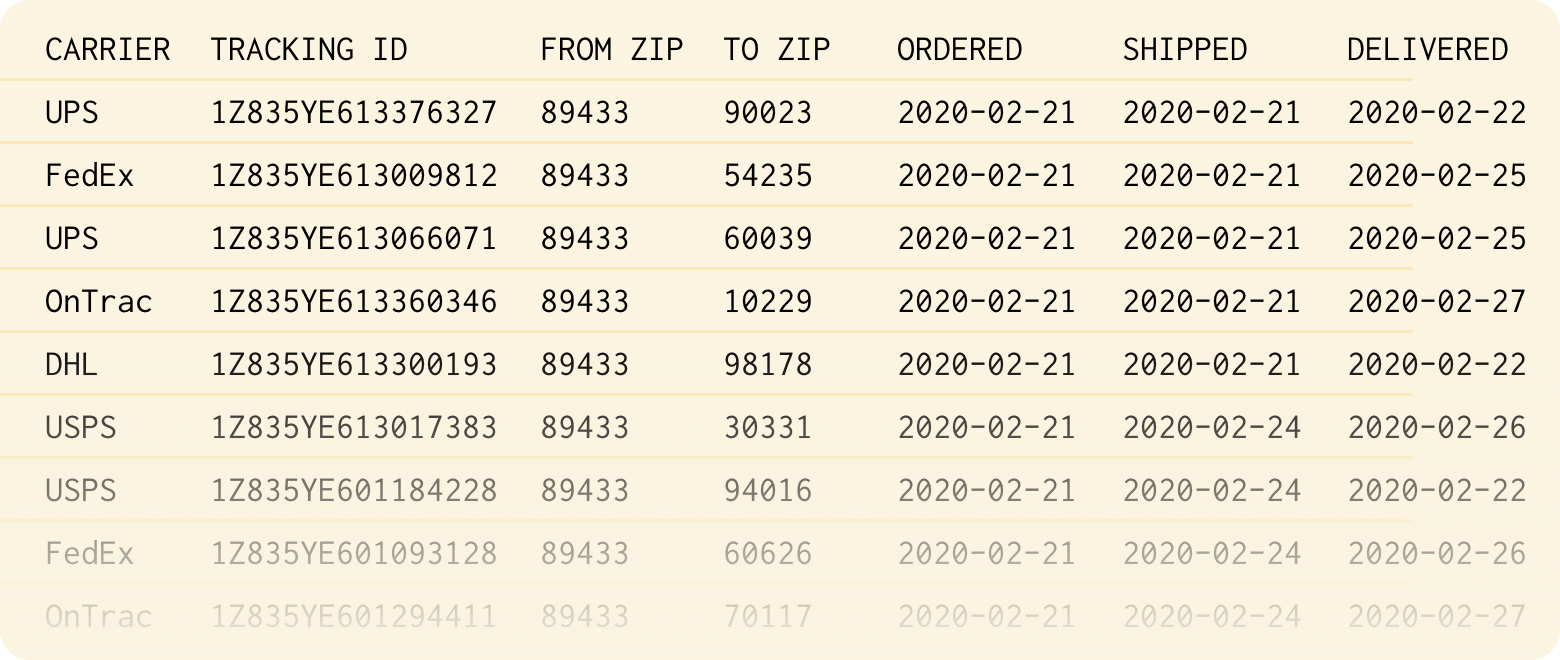 Set up your fulfillment profile
Existing Shipium customers already have their network setup in their Shipium account, which includes things like all origins configured and carrier rates instantiated. New customers can work with the Shipium team to get their profiles set up.
Fulfillment locations
Carrier rates and surcharges
Carrier pull times
Volume limits
Advanced rules and configurations
Packaging
Plus many more configurations...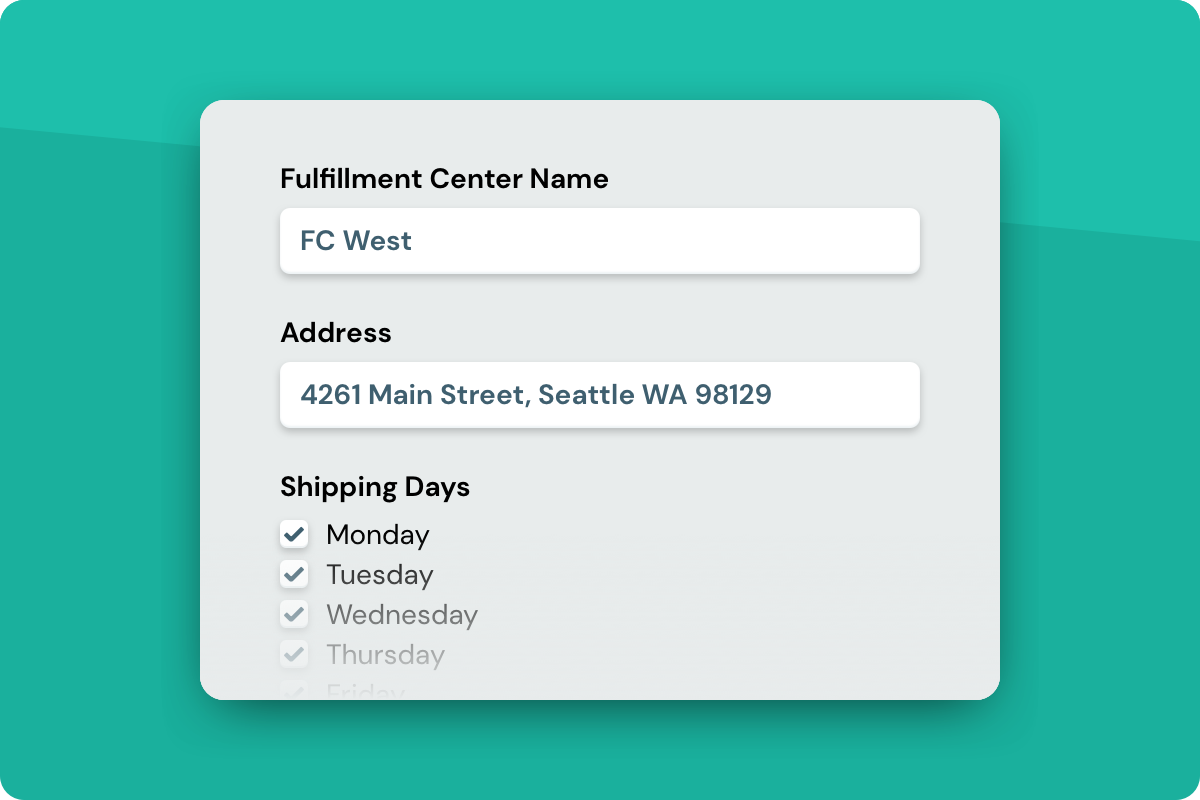 Determine properties, constraints, and other criteria
The power of the platform shines when determining what changes you want to simulate. Work with the Shipium team to understand all the available options to you, and set up your desired inputs accordingly.
Change carriers or rates
Apply a date constraint
Set up rules
Adjust limits
Tweak discount incentives
And much more...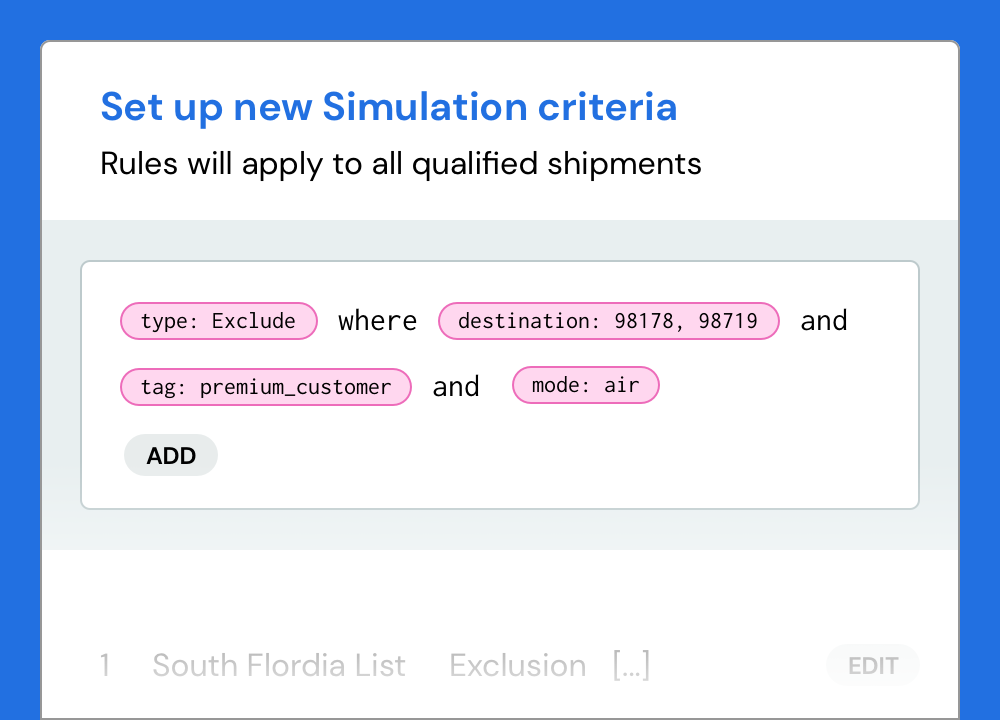 Review results
Once the simulation is over, you will get a report that walks you through all the resulting impacts from the changes. This is typically accompanied by a tailored review and conversation with our in-house TransOps and customer success teams.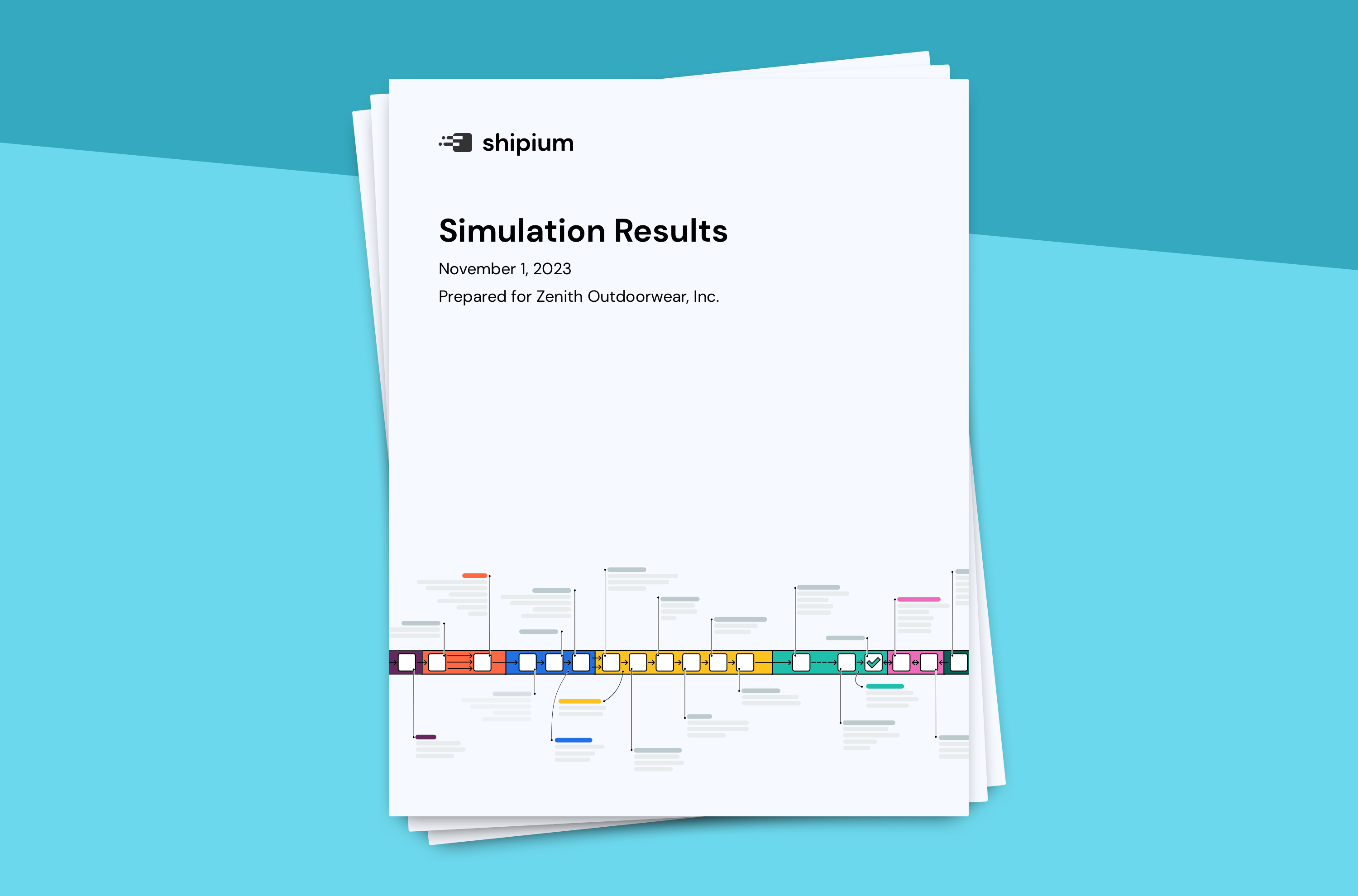 The secret ingredient:
Dynamic Time-in-Transit (TNT) Values
The power of Shipium's Simulation offering comes from the industry's best transportation data modeling. Key parts of the team who built Amazon's predictive technology have extended the same machine learning principles to Shipium's platform-wide models that underpin everything from carrier selection, to delivery date estimation, to simulation results.
Want to see how Shipium works?
Schedule a demo. Our team is happy to answer any questions or provide you an example of our capabilities.