Delivery Promise
Increase revenue with reliably fast shipping
Shipium boosts conversion and loyalty by providing accurate and aggressive estimated delivery dates on retail websites.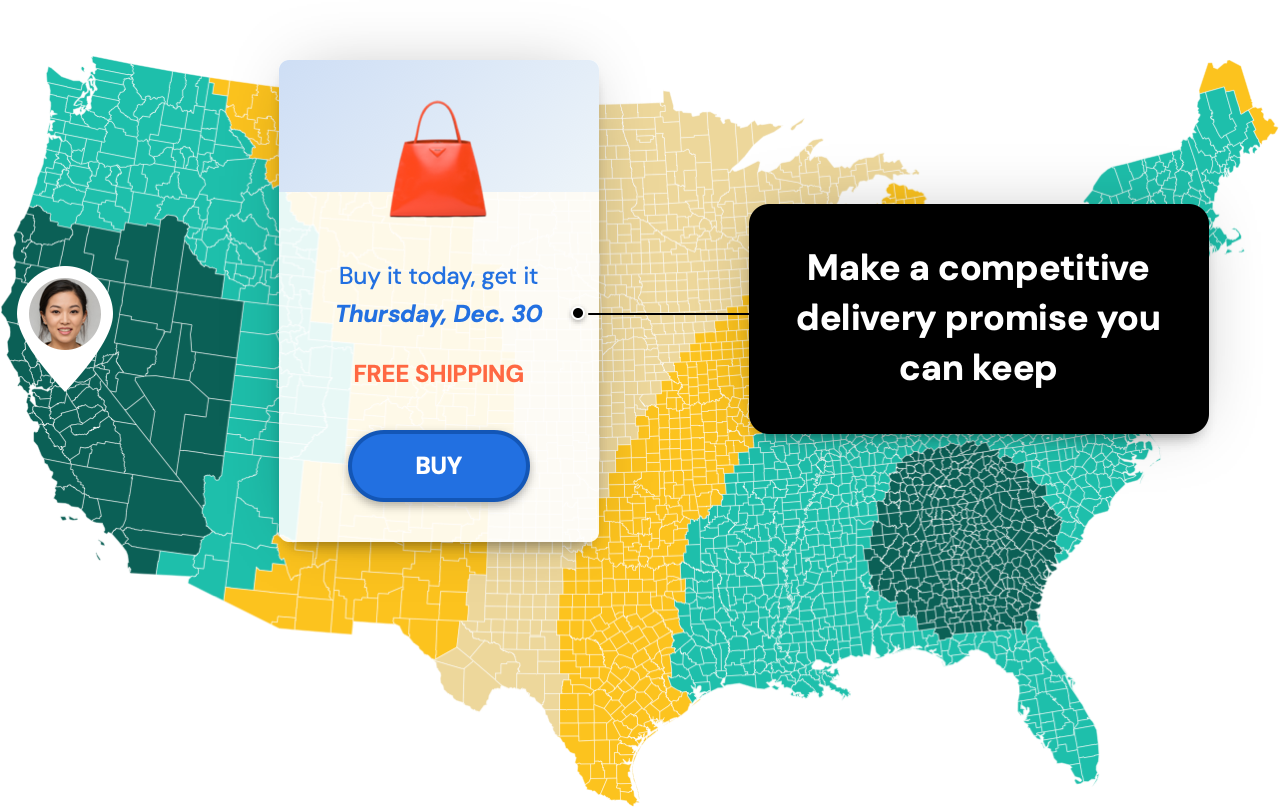 Better customer experiences
Make a competitive delivery promise you can keep
Improve the shopping experience with pre-purchase delivery estimates on product pages and checkout workflows.
Promote fast shipping
Consumers have more choices than ever before, and choose where to shop online based on experience as much as anything else. Turns out the shipping experience is half the shopping experience. Shipium makes you more competitive.
6% Conversion Boost
Industry data shows ecommerce conversion rates go up 6 basis points when promoting fast and free shipping ahead of purchase. If your conversion rate is an industry standard 2.5%, how much is 2.65% worth to you?
Eliminate shipping anxiety
Consumers are more likely to purchase if they know when to expect delivery of their order. Transparent and precise delivery dates perform better than generic date ranges.
24% Abandon Cart without a Date
ComScore reported that shipping anxiety caused almost a quarter of customers to abandon an ecommerce purchase.
Promise reliable delivery dates
Customers are more likely to come back for repeat purchases or recommend a website to a friend if they get a shipment when it was promised.
46% Will Never Come Back
Almost half of consumers switched brands during the Covid-19 pandemic due to a poor delivery experience.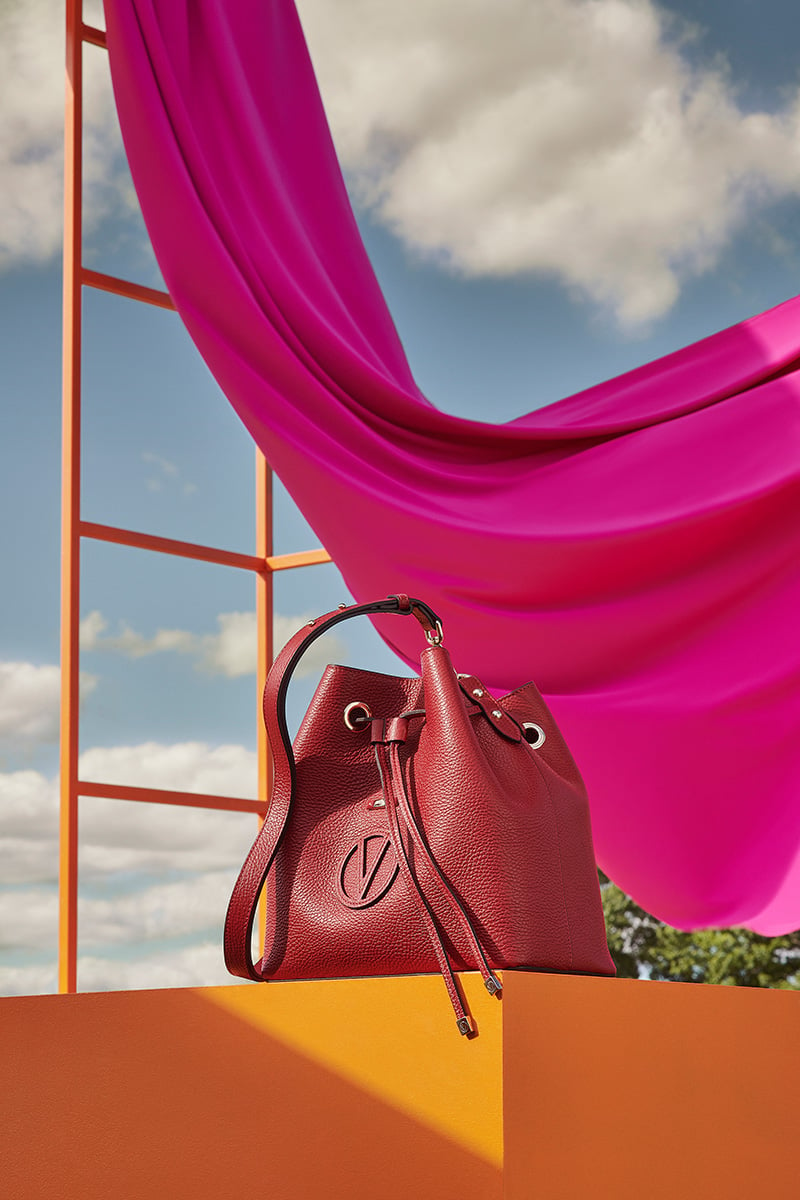 Customer Success Story
"We now have the premium shipping experience to complement our incredible shopping experience that sets Saks OFF 5TH up to be an ecommerce leader."

— Shivi Shankaran, Chief Operating Officer

Read the success story
How Delivery Promise Works
Customers add accurate estimated delivery dates to their ecommerce stores through our API-first platform.
Show an estimated delivery date on your product description page
Tell customers the fastest and most accurate date they can receive the product being viewed to help boost store conversion rates.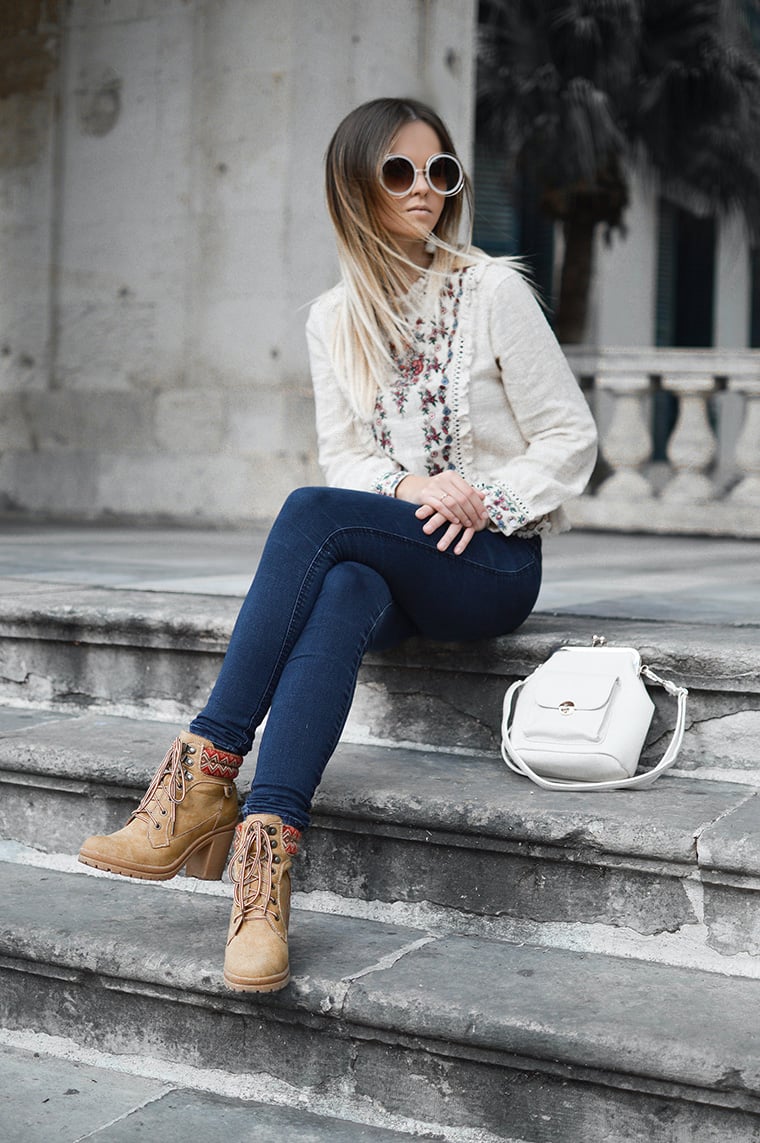 Localization
Each customer sees an estimated delivery date based on their location relative to inventory position for maximum personalization and conversion increase.
Customer segmentation
Premium customer program? No problem. Utilize our APIs to show different dates to different users based on your organization and segmentation of your customers.
Backorder management
Our APIs support giving estimated delivery dates for future product releases, while still keeping all personalization or segmentation needs in place.
Subscription management
Subscription-based businesses can utilize our APIs to give estimated delivery dates based on a customer's current or future subscription schedule.
Show estimated delivery dates during the checkout process
Communicate to customers the delivery dates for each product in the cart, split out by shipment origin, or as one big order—it's your option to customize based on your workflow.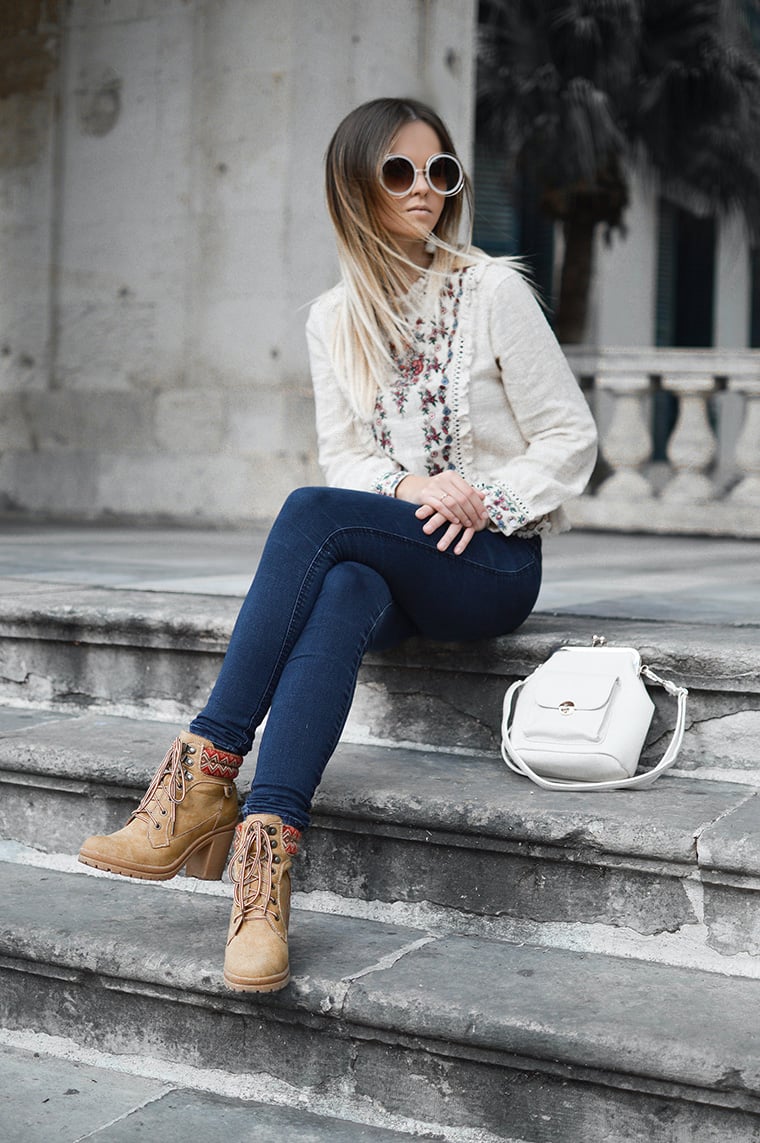 Customizable date displays
If a customer is checking out with multiple products, break out delivery date estimates based on SKUs, shipping origins, availability dates, or as one consolidated order.
Manage splits
Shipping different products from different warehouses? No problem. Our APIs help you manage splits and communicate separate delivery dates during checkout.
Full control, extensive options
You can customize the experience. We simply return a date via an API call. You are not forced to use a design or widget that doesn't fit your brand experience.
Tie promises to orders
Once a customer checks out, pass the promised delivery dates as order properties and Shipium will make sure the promise is kept with Carrier Selection.
Superior data modeling
Dates are stochastically modeled for unmatched speed and accuracy
Using millions of datapoints, the Shipium platform delivers the most accurate estimated delivery date in the business.
Calibrated to your network
All warehouse or store origins are setup on the platform, and configured to your exact network properties. Our dates are more accurate because we know important details like carrier pull times or days of operation.
Shared scale across transit data
Millions of shipments run through our AI / ML models to give maximum confidence on what will happen, not what could happen.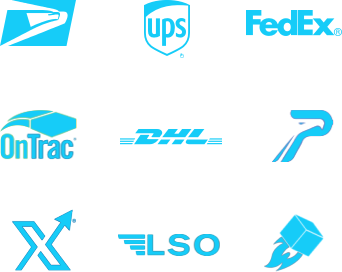 Carrier-specific understanding
Our modeling knows the probable speed of every carrier and method within your network from every ZIP to every other ZIP. The granularity provides additional customization benefits to fit your specific needs.
Augmented by a global transportation team
The eventual estimate is then adjusted based on a centralized transportation team that accounts for macro conditions, like a blizzard in Chicago or carrier delay bulletins.
Cloud delivery
The Power of the Platform
Shipium brings the advantages of the cloud to those stuck on legacy systems.
Customers love making the switch.
Availability, scalability, reliability
Cloud technology is all about performance benefits. Shipium brings the type of modern elasticity and dependability you've come to appreciate to fulfillment technology.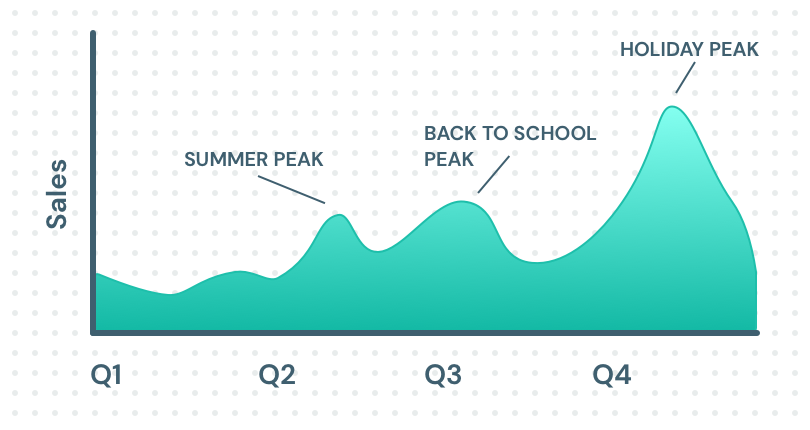 Enterprise response times
Website performance is essential to customer experience. Millions of dollars can depend on milliseconds of speed. Delivery Promise is built to service enterprise-grade customer experiences.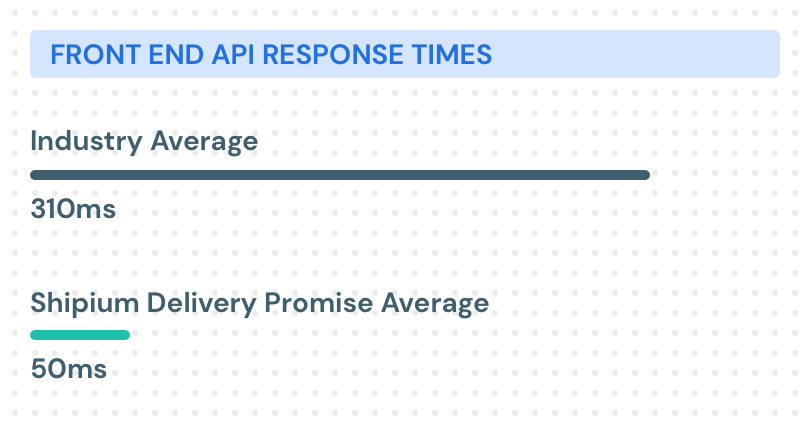 Rightsized for your network
Deep configuration capabilities ensures Delivery Promise adjusts to your needs
Making a promise you can keep means estimated delivery dates shown to customers must conform to your specific network.
Set pull times
By Origin — Define multiple pickup times by warehouse or store
By Carrier — Set pickup times at the carrier level
By Method — Or between different service levels
By Customer — If you are a 3PL or manage a multi-tenant structure in your warehouse, set pull times based on a given customer regardless of carrier or method
Define policies
Warehouse operating days
Holiday closures
Carrier conditions
Custom policies
Keep the Promise You Made
Competing on fast, free, and on-time shipping requires follow through, or else your profits will shrink and loyalty will dwindle. Are you making sure your promises are being kept?
An end-to-end premium experience
Delivery Promise pairs well with Fulfillment Engine and Carrier Selection. When combined, promises made to customers before purchase are carried through to order routing and shipping execution decisions. The results are ensuring delivery dates are always hit and shipping costs are always reduced.
Intelligence to power your program
Offering fast and free shipping requires you to manage regular tradeoffs between speed and cost, which is impossible to do without the right technology in place. Our suite of tools works best with the addition of Shipium Intelligence, our analytics product that puts financial performance of your network at the forefront.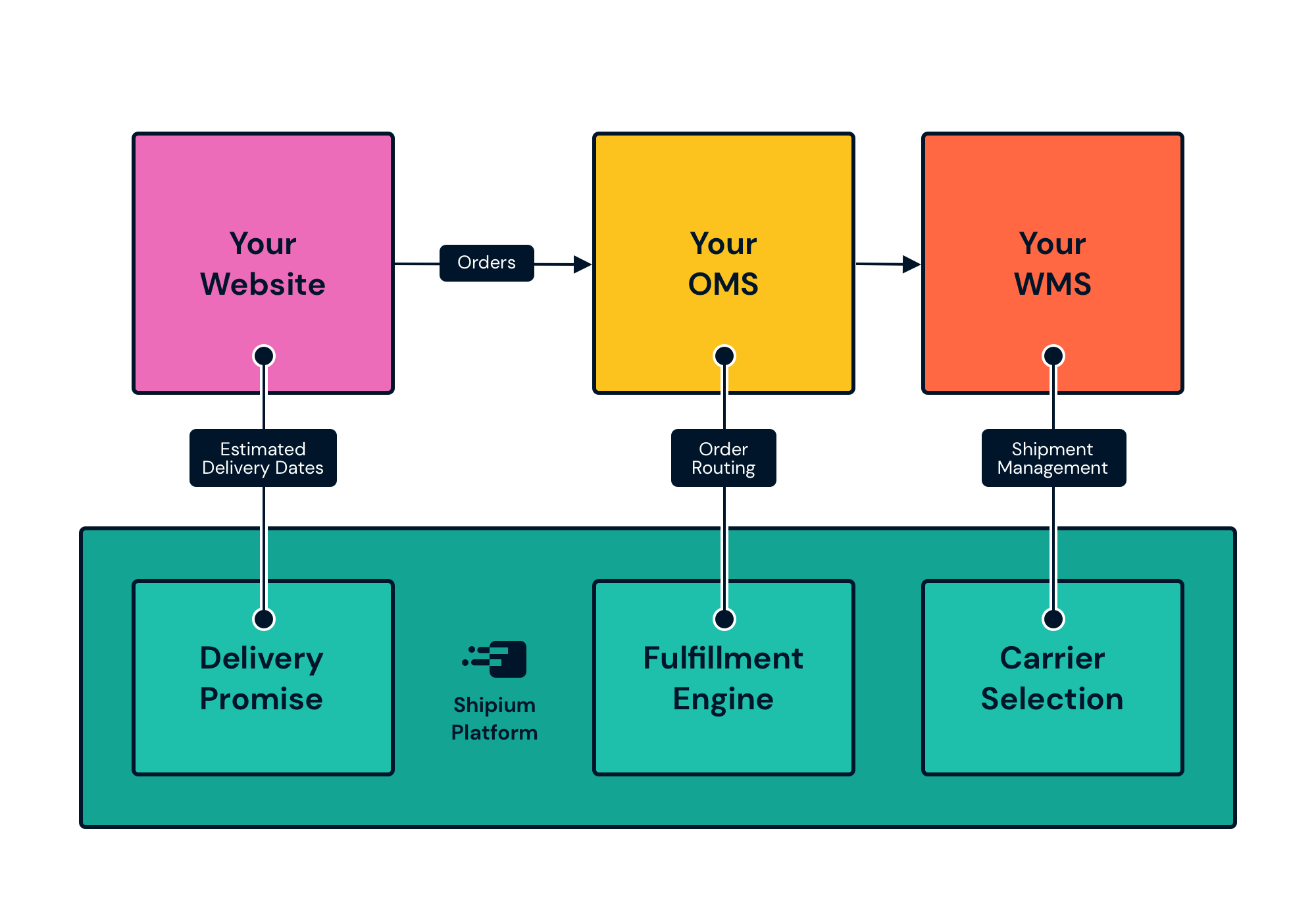 Want to see how Shipium works?
Schedule a demo. Our team is happy to answer any questions or provide you an example of our capabilities.