Shipium Delivery Promise
Make a competitive delivery promise you can keep
Customers are more likely to purchase if they know when they will get their order. Companies who promise faster or free shipping up front can improve their cart conversion rates as high as 12%.
How it works
Shipium algorithmically models delivery estimates based on several inputs, including fulfillment network, carrier methods, inventory, and parcel properties.
You make an API call to Shipium wherever you want to merchandise a delivery date—e.g., product detail pages or cart checkout workflow.
The service returns an estimated date which you display to the customer.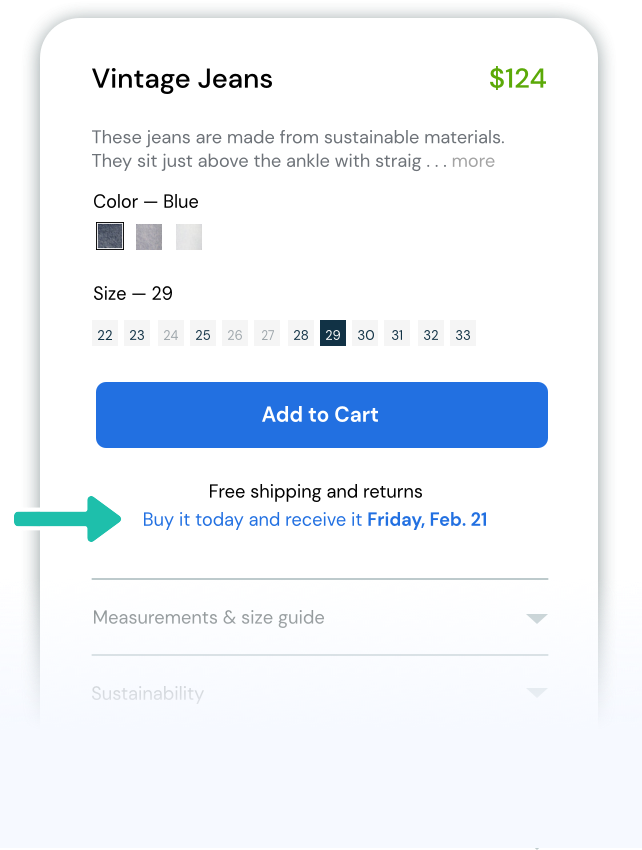 Increase cart conversion
Cart conversion rates go up between 6%-12% when an accurate delivery date is communicated to customers during the buying process. Immediately increase revenue with Delivery Promise.
Accuracy
Shipium's date estimation model is fine tuned to your unique business attributes. The logic is based on similar principles which power delivery projections at the largest retailers like Amazon, and shares a similar confidence variable.
High-touch yet light-weight
A simple one-time integration is all that's needed to produce live results. Our team is always available to help with installation.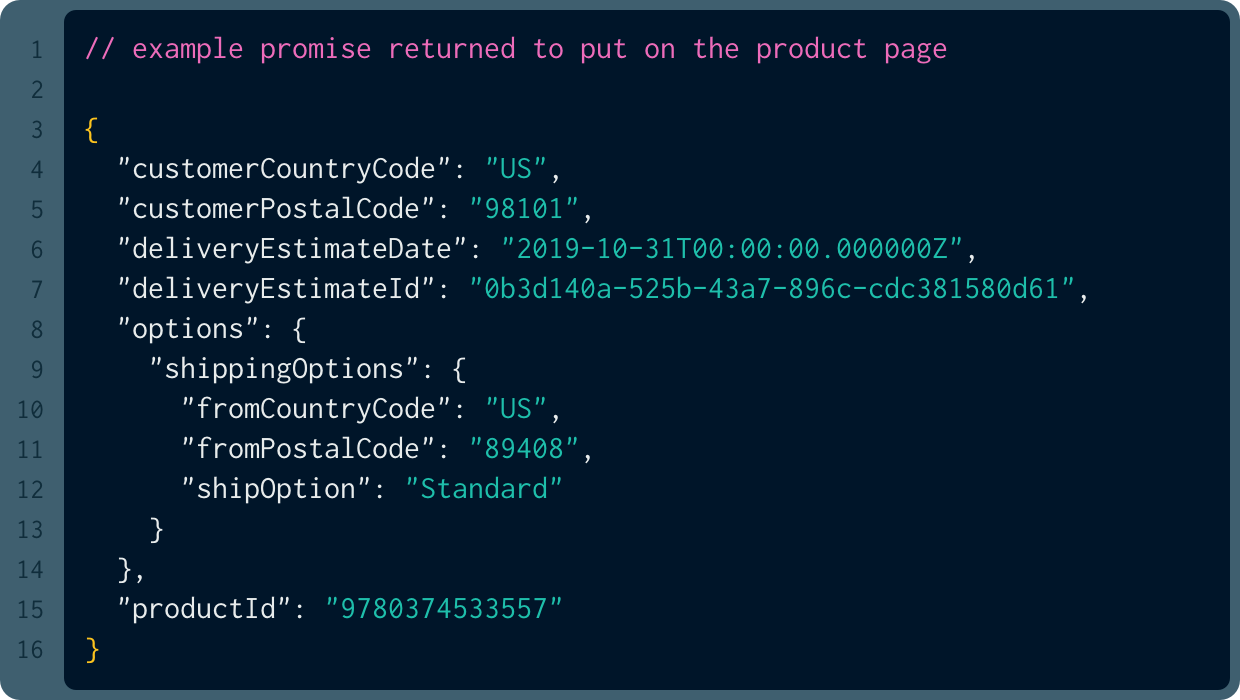 The confidence to take credit for your innovations
With just two fulfillment centers, most retailers can provide 2-3 day shipping to 80%+ of the Lower 48 population, but they aren't confident to promise that to a customer. We help marketing teams take credit for operations' innovations, and merchandise those projected dates back to consumers.
Want to see how Shipium works?
Schedule a demo. Our team is happy to answer any questions or provide you a example of our capabilities.