Shipping that gets cheaper as it gets faster
Shipium helps retailers, brands, and 3PLs deliver their orders fast, free, and on-time with the first enterprise shipping platform for ecommerce.
The Prime Problem
Your shipping experience is half your shopping experience
Customers now make purchases based on things that are the responsibility of operations, like shipping speed and convenience. That's impossible without tighter supply chain coordination. Compete for customer purchases and continued loyalty by offering fast, cheap, and on-time shipping with our platform.
Integrated platform
A coordinated suite of supply chain products to manage ecommerce fulfillment
We connect and coordinate key moments of the supply chain so that upstream decisions and downstream outcomes are optimized for maximum performance. Customers benefit from our platform's shared scale, which produces faster, cheaper, and more accurate shipping than any one retailer can provide on their own.
Coordinating the fragmented ops stack
It's impossible to do any one step well, like shipping an order fast and cheap, without doing all the important steps together.
Flexible APIs fit any existing process
Time-to-value is the best in the industry due to the flexible nature of our APIs making implementation a breeze.
Data modeling powers better decisions
We automate decisions with stochastic modeling based on billions of data points, not static rules and configurations.
Centralized ecosystem benefits everyone
As new partners, like carriers, are connected to Shipium, customers can turn on integrations with no additional costs.
Shipium Delivery Promise
Make a competitive delivery promise you can keep
Customers are more likely to buy if they know when they will get it.
Companies who promise faster or free shipping up front can incrementally improve their cart conversion rates as high as 12%. When paired with the Shipium platform, following through on that promise directly impacts customer loyalty and repeat purchases.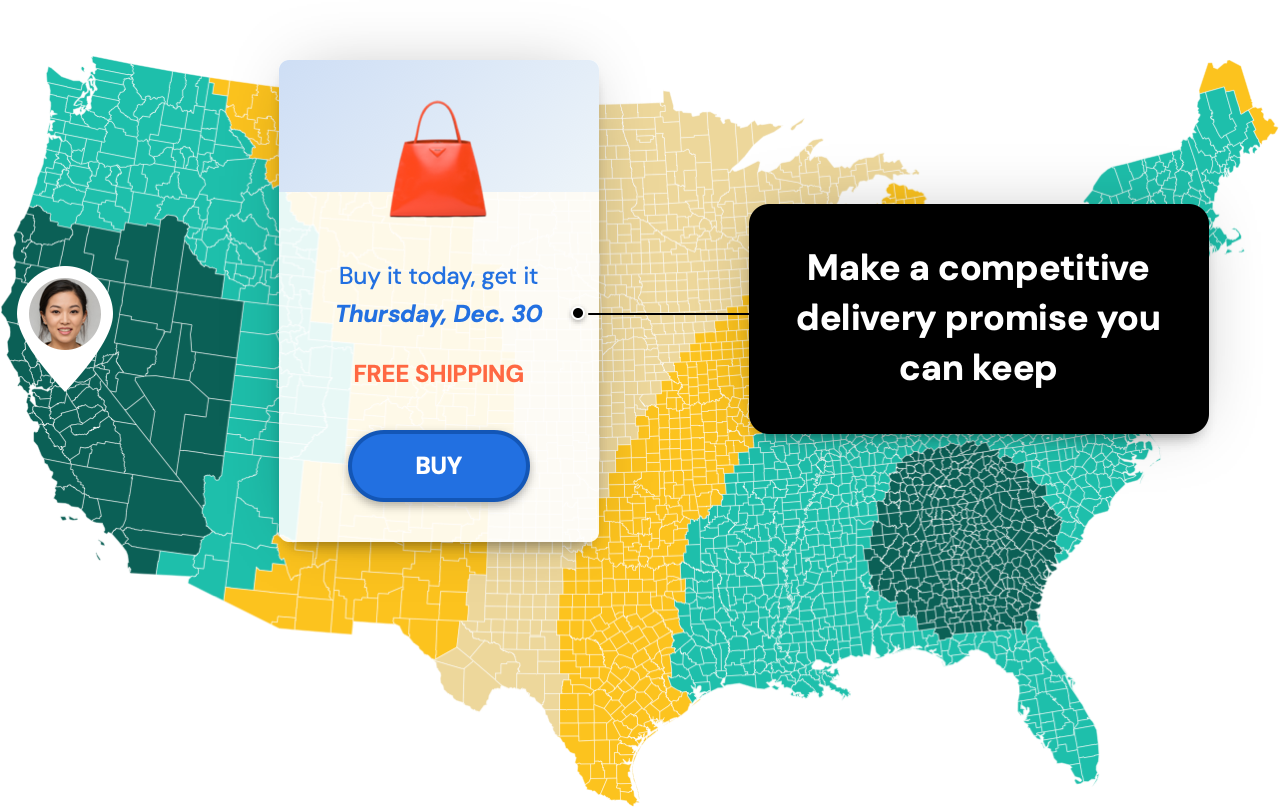 How Delivery Promise works
Shipium algorithmically models delivery estimates based on several inputs, including fulfillment network, carrier methods, inventory, and parcel properties.
You make an API call to Shipium wherever you want to merchandise a delivery date—e.g., product detail pages or cart checkout workflow.
The service returns an estimated date which you display to the customer.
Shipium Fulfillment Engine
Intelligently orchestrate orders and shipments
Constrain on speed, optimize for cost.
Ship the right products to the right customers from the right warehouse or store at the right time to minimize cost and hit your promises. Fulfillment Engine solves order routing's two hardest problems: complicated real-time logical decision making, and harmonizing integration into all required systems.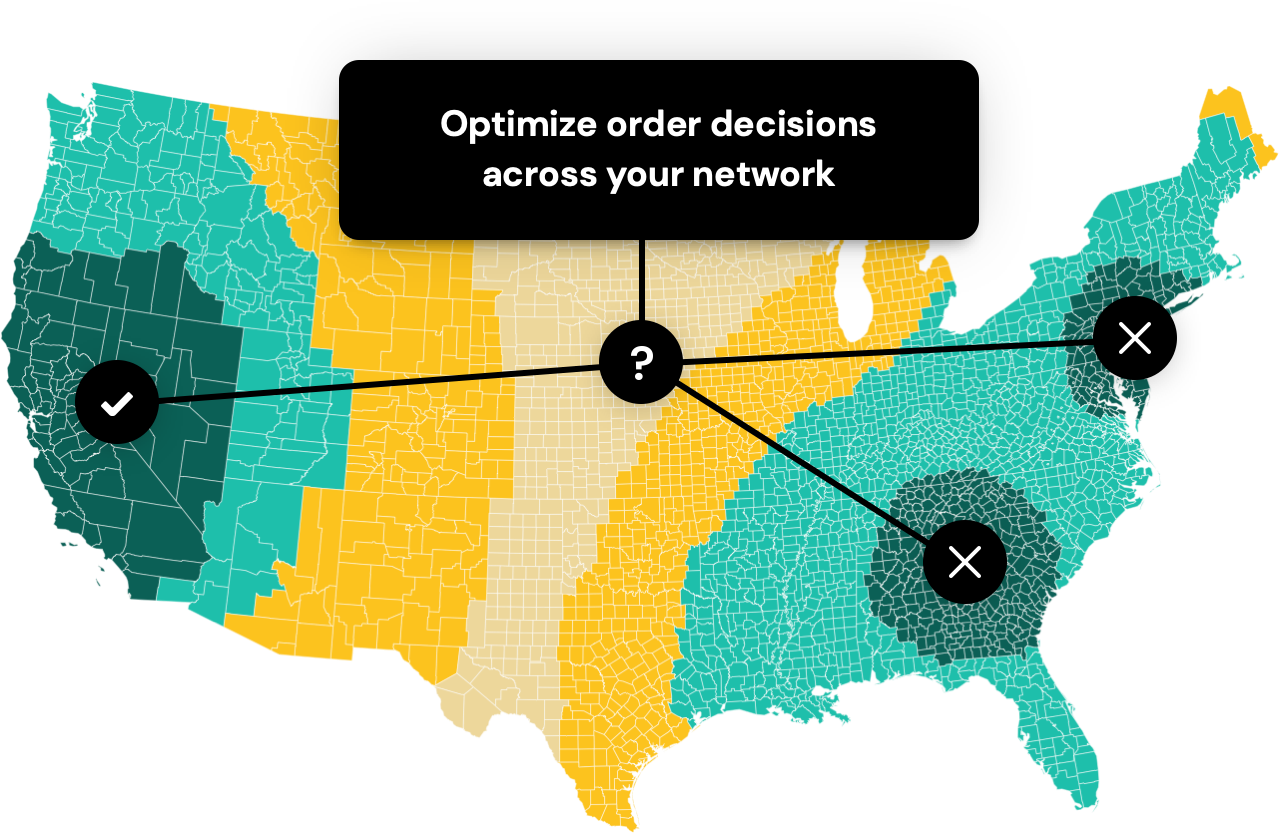 How Fulfillment Engine works
Sits at the intersection of existing systems, like the OMS and WMS.
Creates a "cart-level fulfillment plan" that manages all decisions for a given order across your network and systems.
Decides which SKUs should be shipped from which nodes based on cost-based optimizations that hit a specific delivery date promise.
Handles split shipments.
Shipium Carrier Selection
Select the best shipping method
Cost-based and promise-driven decisions are made automatically.
Outbound shipping is the highest expense on an ecommerce P&L. Selecting the right carrier method is the last—and most important—step to maximizing cost savings while ensuring a delivery promise is kept.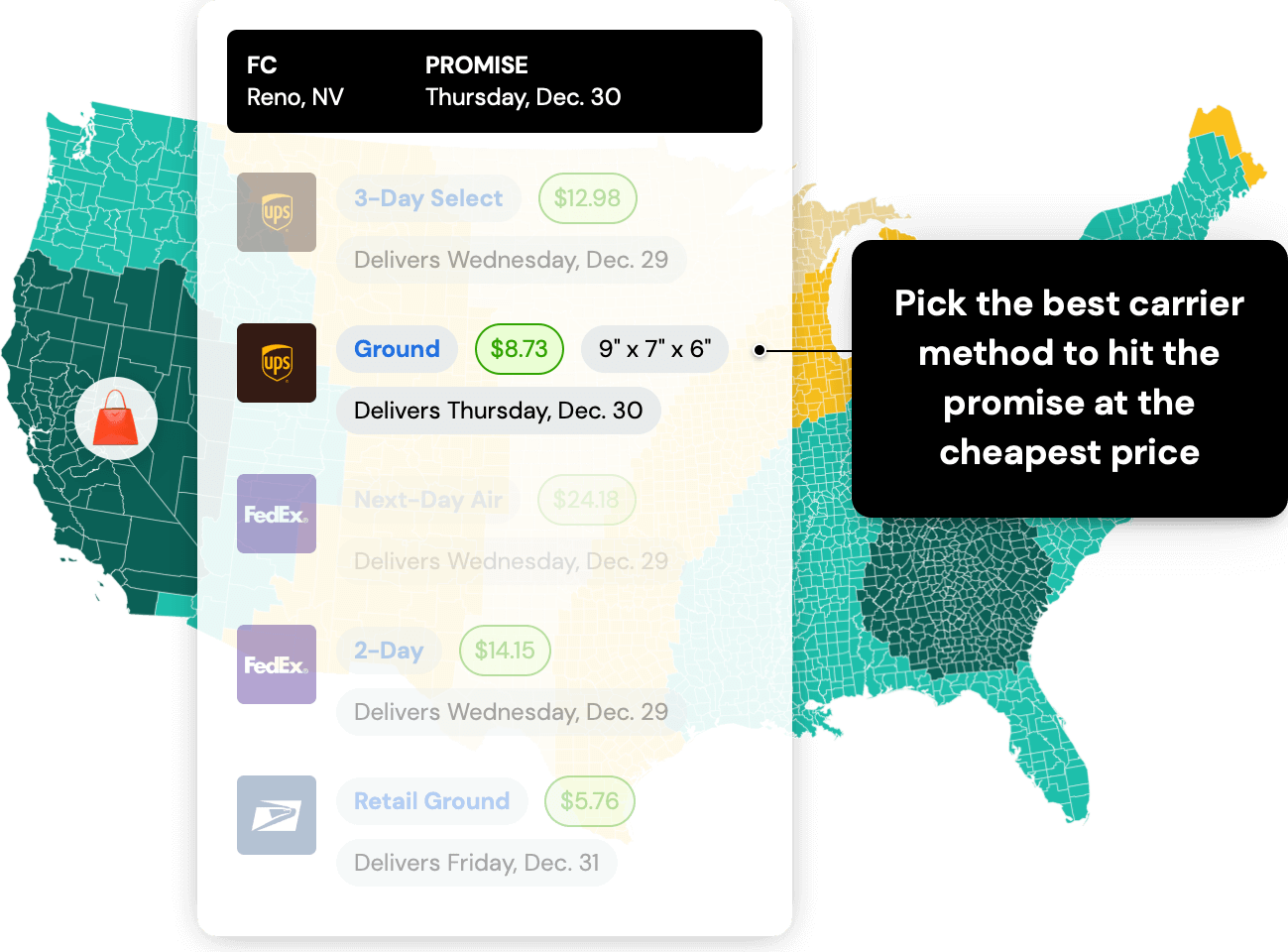 How Carrier Selection works
Immediately ingests with your existing carrier contracts. We do not resell rates at a markup, and only work with customers who have their own relationship with carriers.
Takes care of all parcel management-level tasks, like label augmentation and manifesting.
Context aware of a promised date given to customers, and orients decisions around that constraint. Will pick the cheapest price to hit a given date.
Integrates into the WMS or store-level POS to pass down shipping decisions and labels.
Data collection from each selection will provide historical reporting on total costs saved, and future recommendations of better carrier options.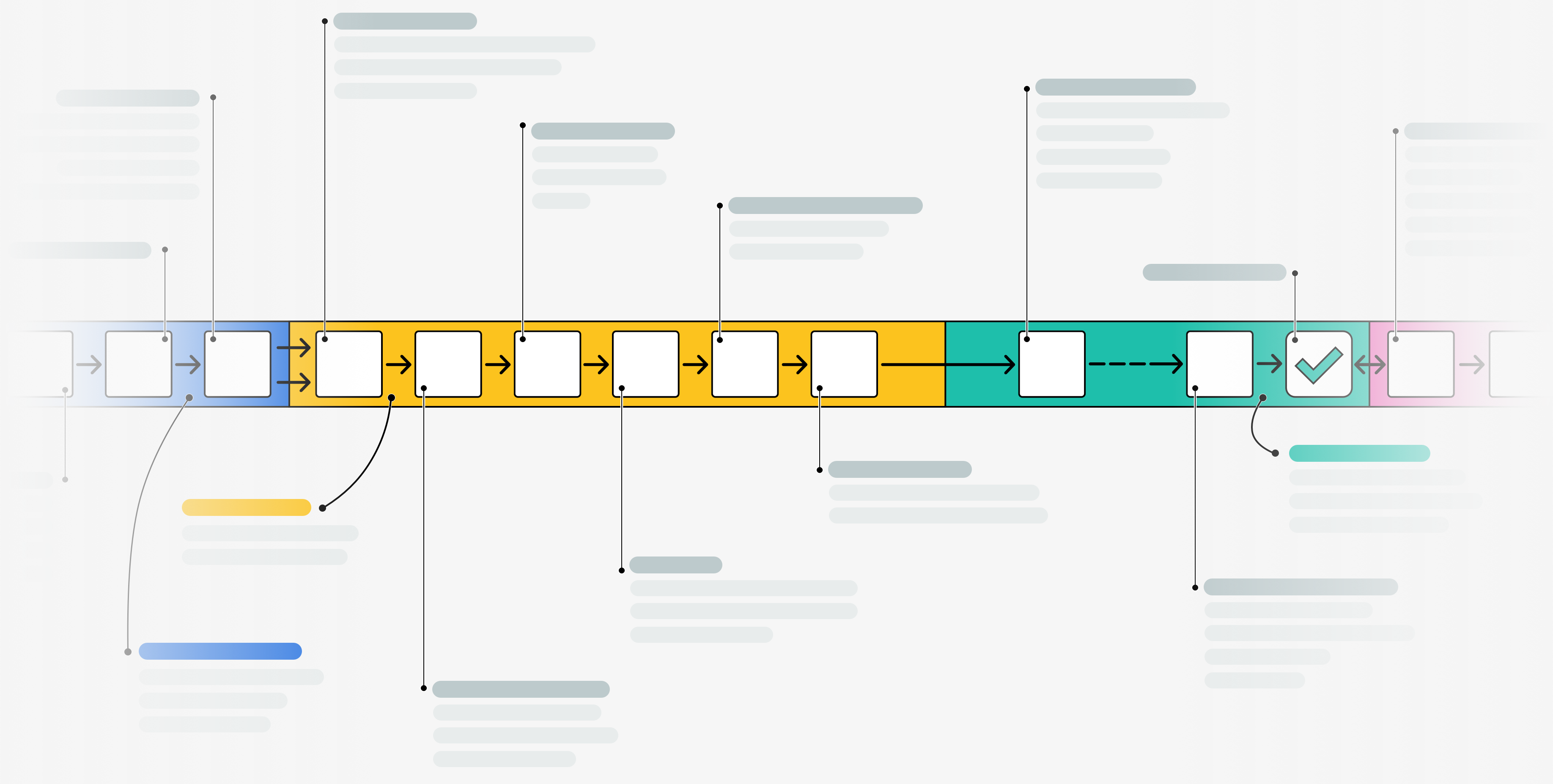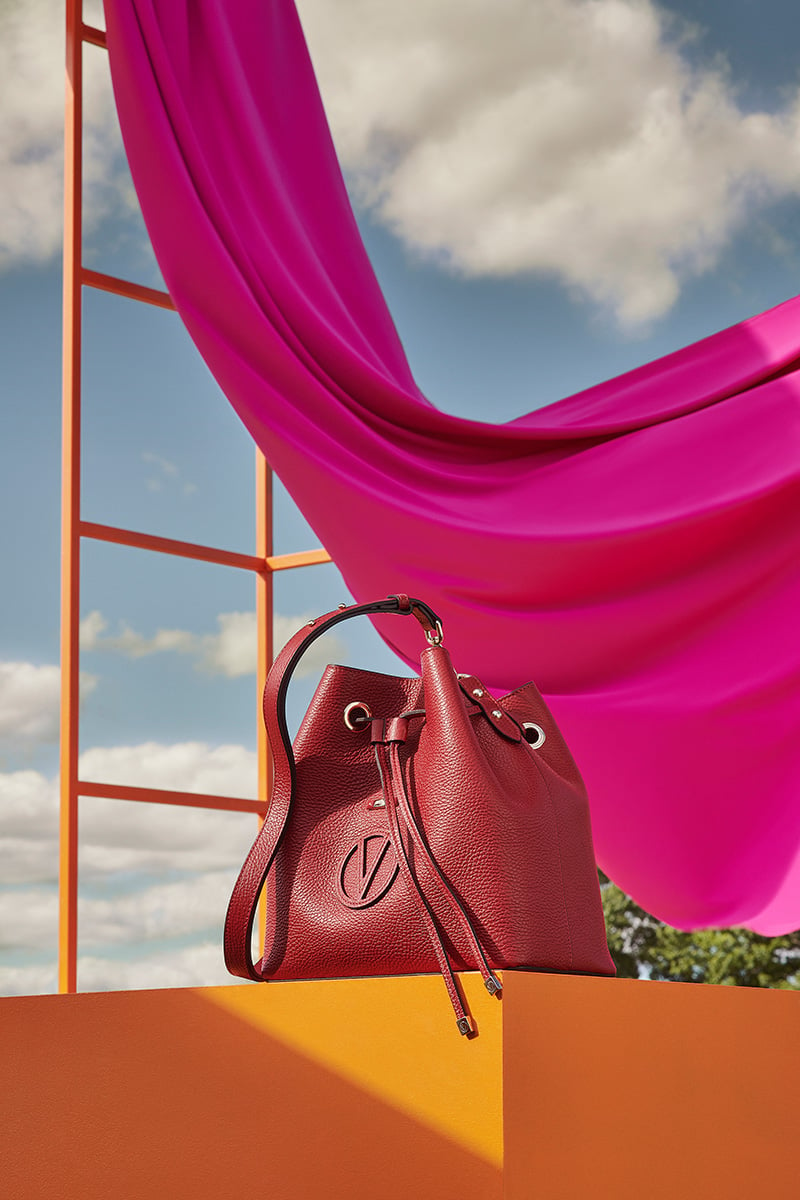 Customer Success Story
"We now have the premium shipping experience to complement our incredible shopping experience that sets Saks OFF 5TH up to be an ecommerce leader."

— Shivi Shankaran, Chief Operating Officer

Read the success story
Want to see how Shipium works?
Schedule a demo. Our team is happy to answer any questions or provide you an example of our capabilities.