Make a promise you can keep,
then keep the promise that you made
Customers want a Prime-like experience. Retailers want strong margins.
Shipium is the missing piece that makes it all possible.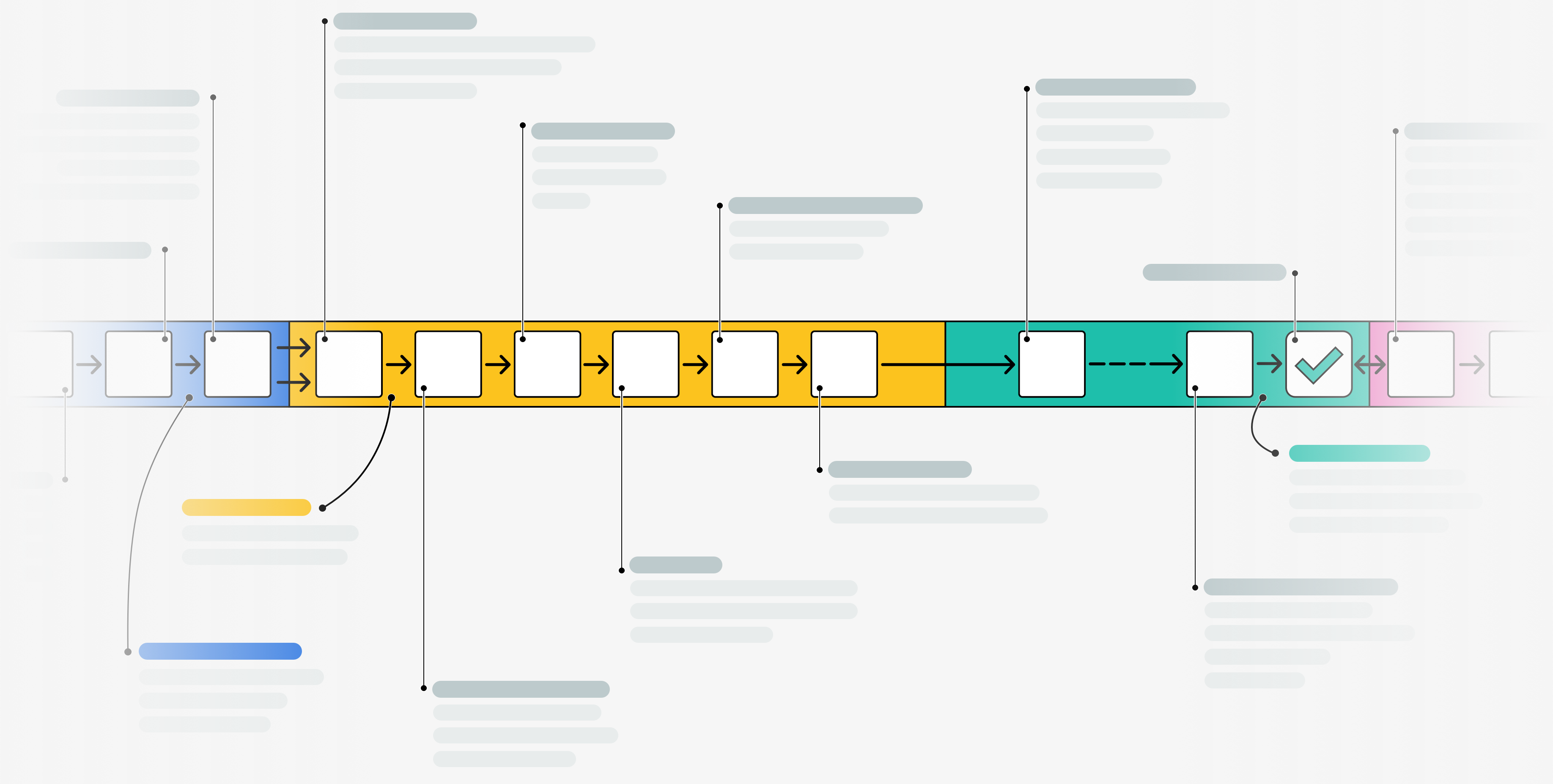 How the platform works
The most flexible way to profitably scale free and fast shipping
Integrate with APIs
Improve existing jobs or replace whole systems with Shipium's API-first approach to services.
Cost-based optimization
Optimize important fulfillment processes along the entire supply chain to reduce costs.
Automate decisions
Free yourself from the tyranny of static spreadsheets. Scale your operational decisions instead.
Keep your promises
Ensure consistent and delightful delivery experiences to increase conversion and improve loyalty.
Consumer Preferences Have Changed Over Time
Shoppers want things to be fast, cheap, and convenient. The industry leaders who have figured out how to do that are extending their lead.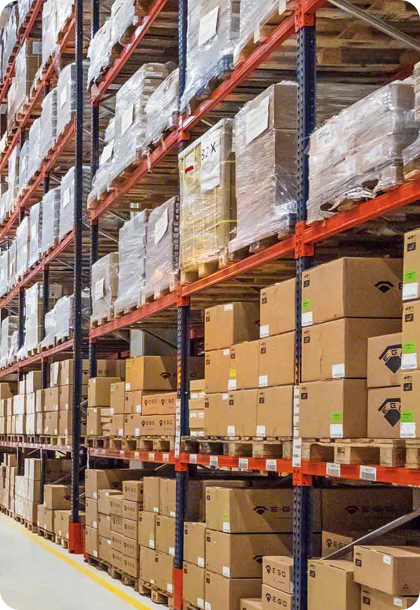 The Prime Problem
Providing a competitive customer experience backed by a superior delivery options is impossible with today's tools and expensive if you build it yourself.
The Shipium Solution
We're building a platform that bridges your existing frontend systems with backend operations in a way that reduces costs, empowers a competitive customer experience, and wrangles operational complexity.
Customer-centric
Cost-based optimizations
Real-time decision making
Modular API-first services
Stochastic modeling
Interoperable
Flexibility
Scalability

Inventory Placement
Place inventory as close to future customers as possible
You can only ship stuff from where it's located. Smart ecommerce companies place inventory as close to probable buyers as possible to minimize cost and maximize speed.
How it works
Shipium works with your existing forecasting tools to recommend allocation optimized for delivery speed and cost.
Works with both owned fulfillment or 3PL networks.
Integrates with existing purchase order processes and systems.
Integrates with existing inventory systems.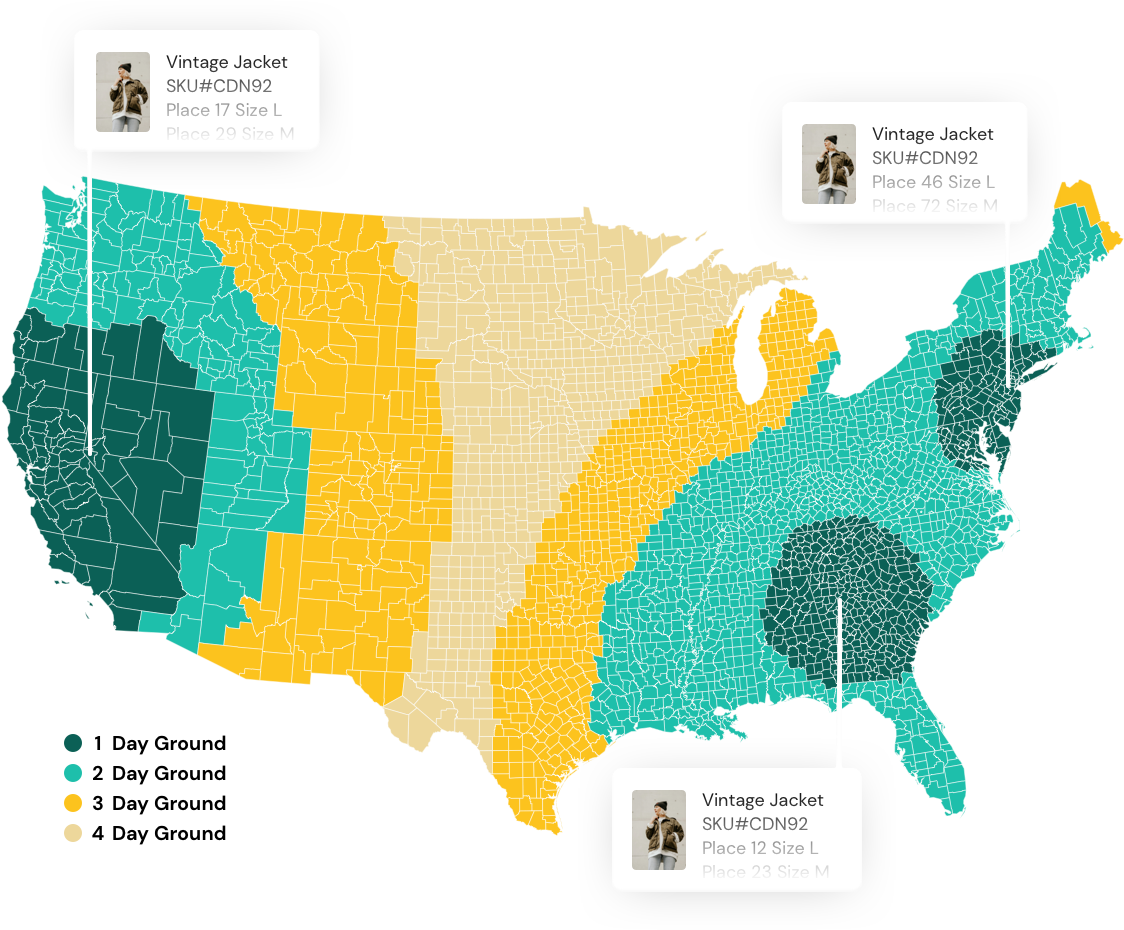 The secret to a competitive experience
You need to provide free and fast shipping, but without breaking your bottom line. The distance required to deliver an order is the single greatest preventable cause for poor margins. By placing inventory closer to prospective buyers, you give yourself a chance to profitably offer free and fast shipping.
Improve existing forecasts
Shipium takes your existing merchandising process and improves it by informing first allocation decision at the SKU level. Teams use the service to automate placement decisions as a final step of regular forecasting.
The best way to wrestle lead times
Smart allocation hinges on the management of complex and variable lead times throughout your system. Shipium Inventory Placement gives you the tools to organize all lead times which makes it easy to predict future distribution and transfer variability.
Delivery Promise
Make a competitive delivery promise you can keep
Customers are more likely to purchase if they know when they will get their order. Companies who promise faster or free shipping up front can improve their cart conversion rates as high as 12%.
How it works
Shipium algorithmically models delivery estimates based on several inputs, including fulfillment network, carrier methods, inventory, and parcel properties.
You make an API call to Shipium wherever you want to merchandise a delivery date—e.g., product detail pages or cart checkout workflow.
The service returns an estimated date which you display to the customer.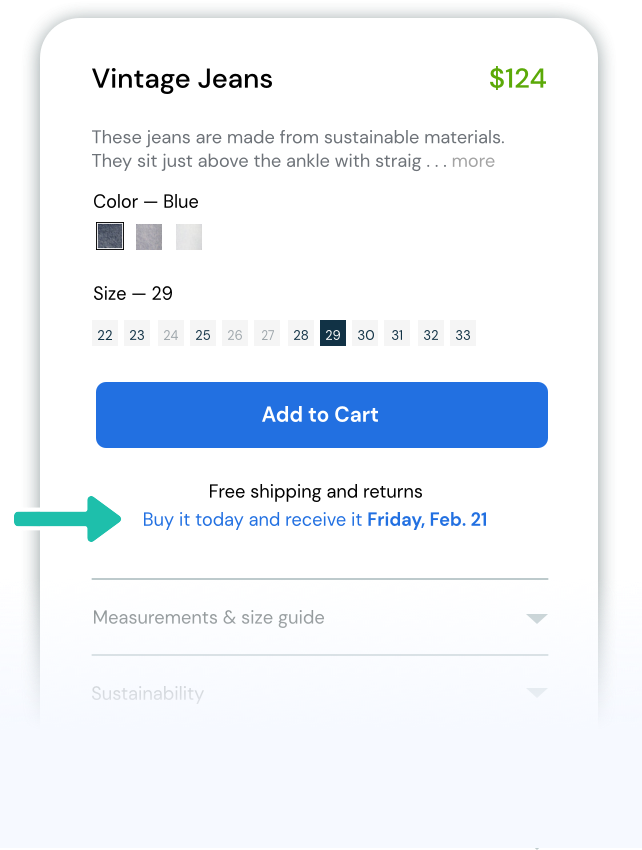 Increase cart conversion
Cart conversion rates go up between 6%-12% when an accurate delivery date is communicated to customers during the buying process. Immediately increase revenue with Delivery Promise.
Accuracy
Shipium's date estimation model is fine tuned to your unique business attributes. The logic is based on similar principles which power delivery projections at the largest retailers like Amazon, and shares a similar confidence variable.
High-touch yet light-weight
A simple one-time integration is all that's needed to produce live results. Our team is always available to help with installation.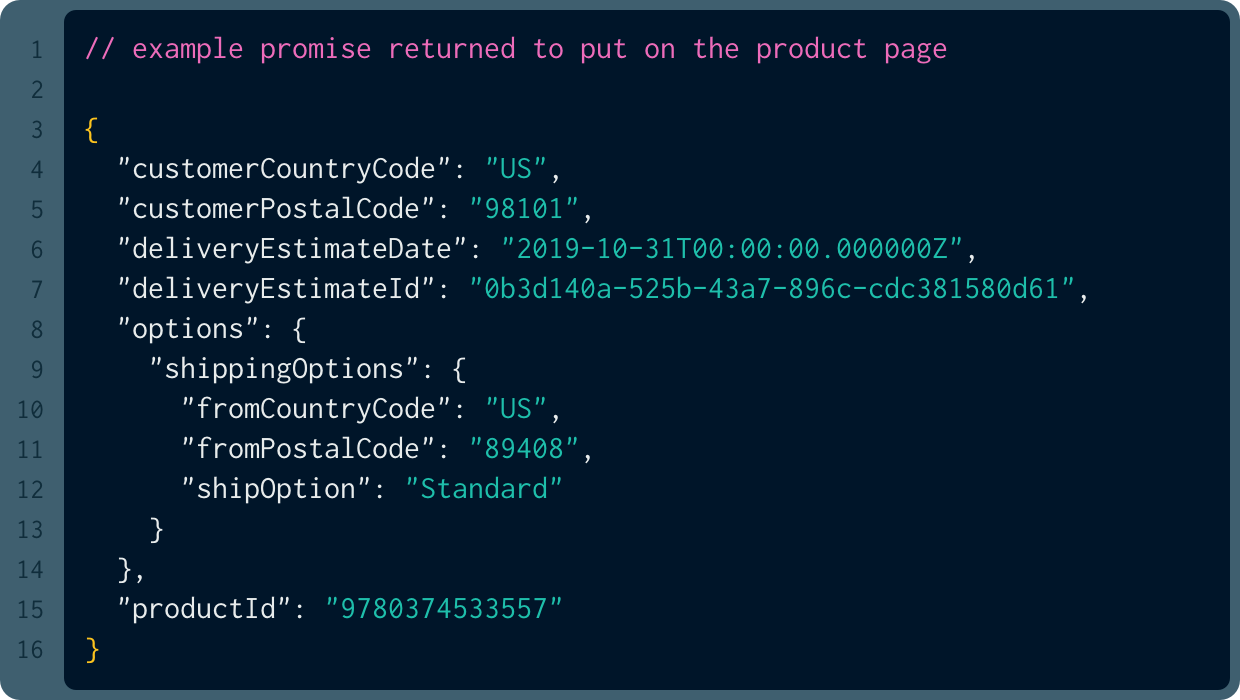 The confidence to take credit for your innovations
With just two fulfillment centers, most retailers can provide 2-3 day shipping to 80%+ of the Lower 48 population, but they aren't confident to promise that to a customer. We help marketing teams take credit for operations' innovations, and merchandise those projected dates back to consumers.
Shipment Generation
Route orders across a complex nodal network
Ship the right products to the right customers from the right warehouse at the right time to minimize cost and hit your promises. Shipment Generation solves order routing's two hardest problems: complicated logical decision making, and harmonizing integration into all required systems.
How it works
Sits at the intersection of existing systems, like inventory management and transportation management.
Creates a "cart-level fulfillment plan" that manages all decisions for a given order across your network and systems.
Decides which SKUs should be shipped from which FCs based on cost-based optimizations that hit a specific delivery date promise.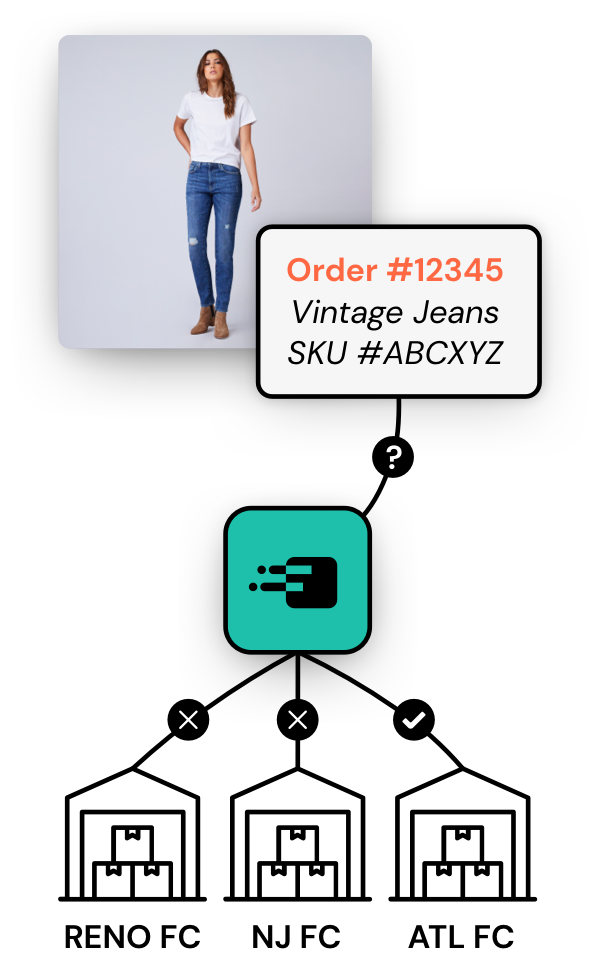 Constrain on speed, optimize for cost
Shipment Generation is the glue that ties together all your systems so that a promise is kept by constraining decisions based on the speed required. But that's only half the puzzle: All decisions also need to be optimized for cost so you can profitably meet your promises.
Continuous cost-based decision making
Shipium Shipment Generation constantly looks at several factors to make the best decisions for an order, including:
Fulfillment cost (historical process cost at a building and current labor situation)
Shipping cost
Fully landed cost to transfer the inventory
Will this decision throw the network further out of balance which will lead to more cost later (predictive)?
Are you hitting labor constraints on the building for a small incremental cost savings?
Your shipping experience is your shopping experience
In a recent market study by KPMG, consumers ranked "Enhanced Delivery Options" as the second most important online attribute after "Best Price" among 12 factors. The impossible task for retailers is how do you keep your promise with competitive delivery options while also providing competitive pricing without going bankrupt? Shipium Shipment Generation is the core service that makes it possible.
Carrier Selection
Dynamically select the best shipping method
Outbound shipping is the highest expense on an ecommerce P&L. Selecting the right carrier method is the last—and most important—step to maximizing cost savings while ensuring a delivery promise is kept.
How it works
Immediately integrates with your existing carrier contracts.
Shipium can bring alternative carrier options to the table if you want to diversify.
Automatic shipment selection is based on rules you set up front.
Data collection from each selection will provide historical reporting on total costs saved, and future recommendations of better carrier options.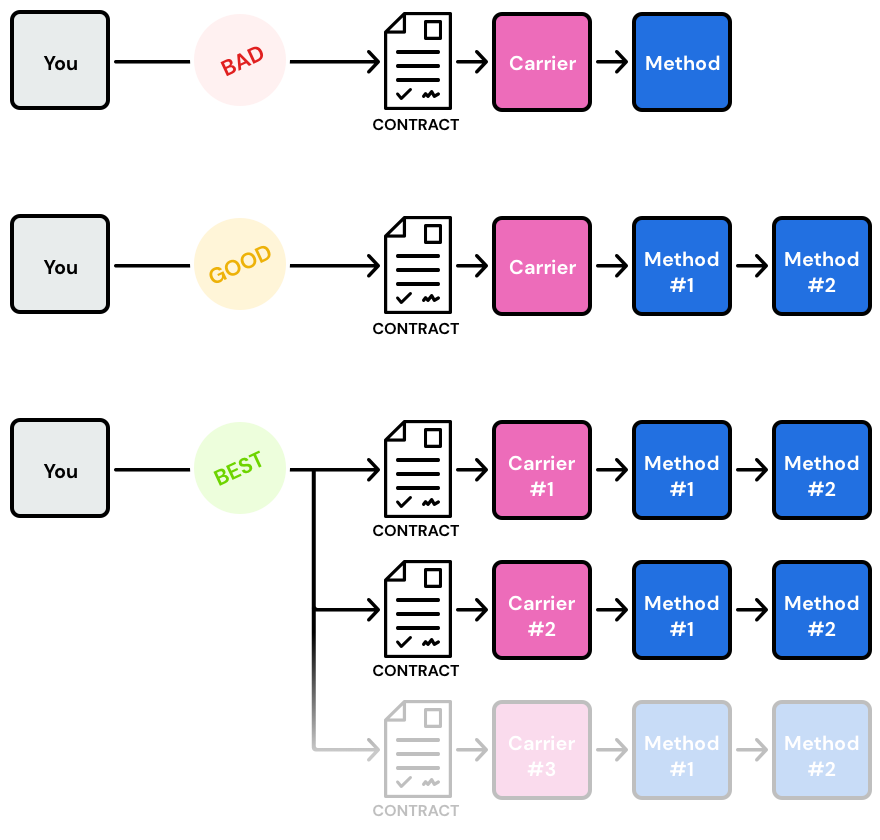 Save 1%-2% on outbound shipping
Arbitrage across multiple carriers and methods will save at least 1%-2% on outbound shipping costs. Savings scale with volume, making the service more valuable the more complex your situation.
Variation matters
There is no single best universal shipping rate. The fastest and cheapest rates are found by selection amongst several options, but managing that is hard to do. Skip assigning precious resources to build something yourself, and let Shipium handle the immense complexity.
Real-time
The only way to effectively pick the best carrier option is in real-time. Don't rely on making monthly unilateral decisions by spreadsheet. This means speed is critical, as selection, which requires data processing across several integrated systems, must be done in 10 seconds or less. Shipium is built to handle these complex decisions at blazingly fast speeds.
Make $1 worth $2
Carrier Selection pairs well with Delivery Promise by ensuring the fastest date displayed to a customer matches the cheapest and fastest option available to you based on rules you set.
Getting Started
From idea to reality in a few easy steps
Calibrate your data model with historical shipping performance
Modern supply chains make accurate decisions in the face of difficult situations. Most of it depends on sophisticated data science. Shipium fine-tunes each customer's data model based on their historical shipping performance.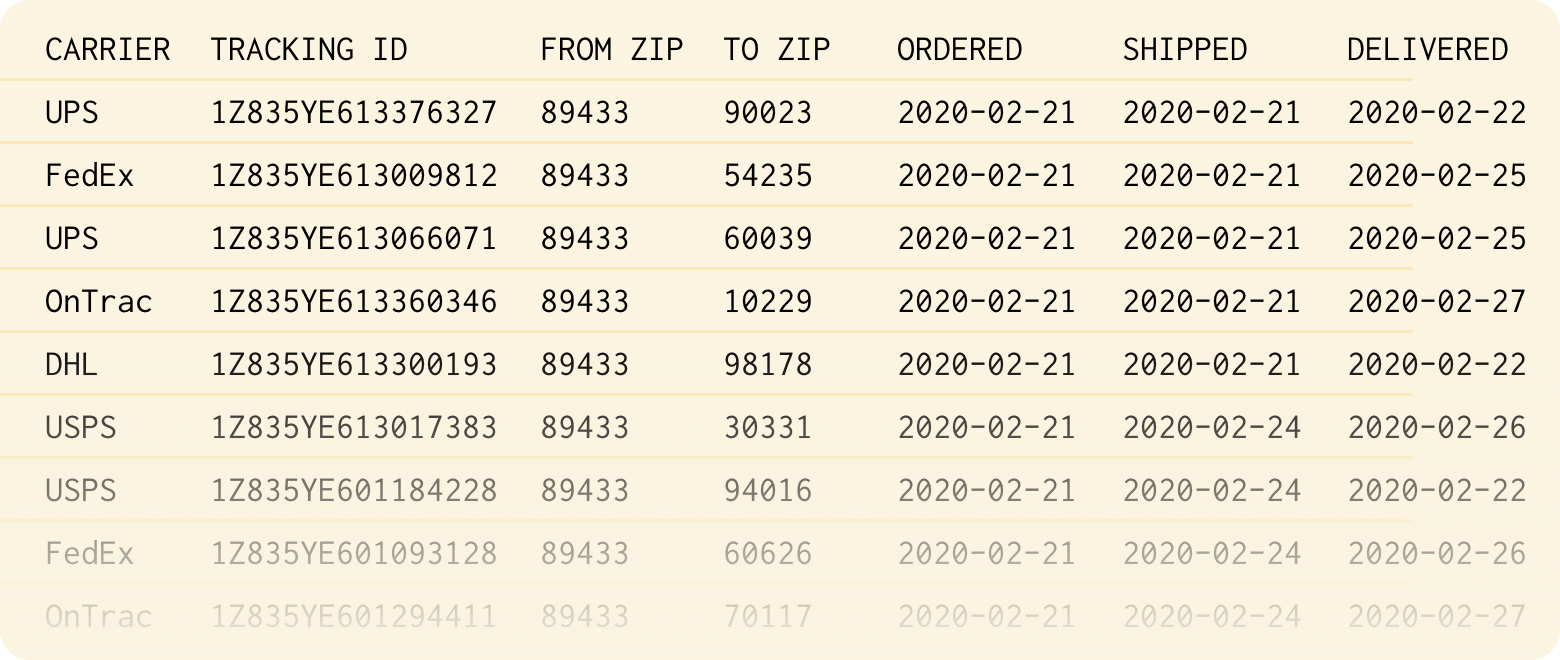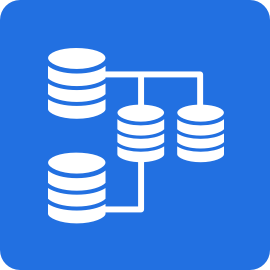 Configure your fulfillment network
The geography of where and how you fulfill orders factors into every Shipium service. It's a one-time setup with each FC, which makes adding future FCs easy.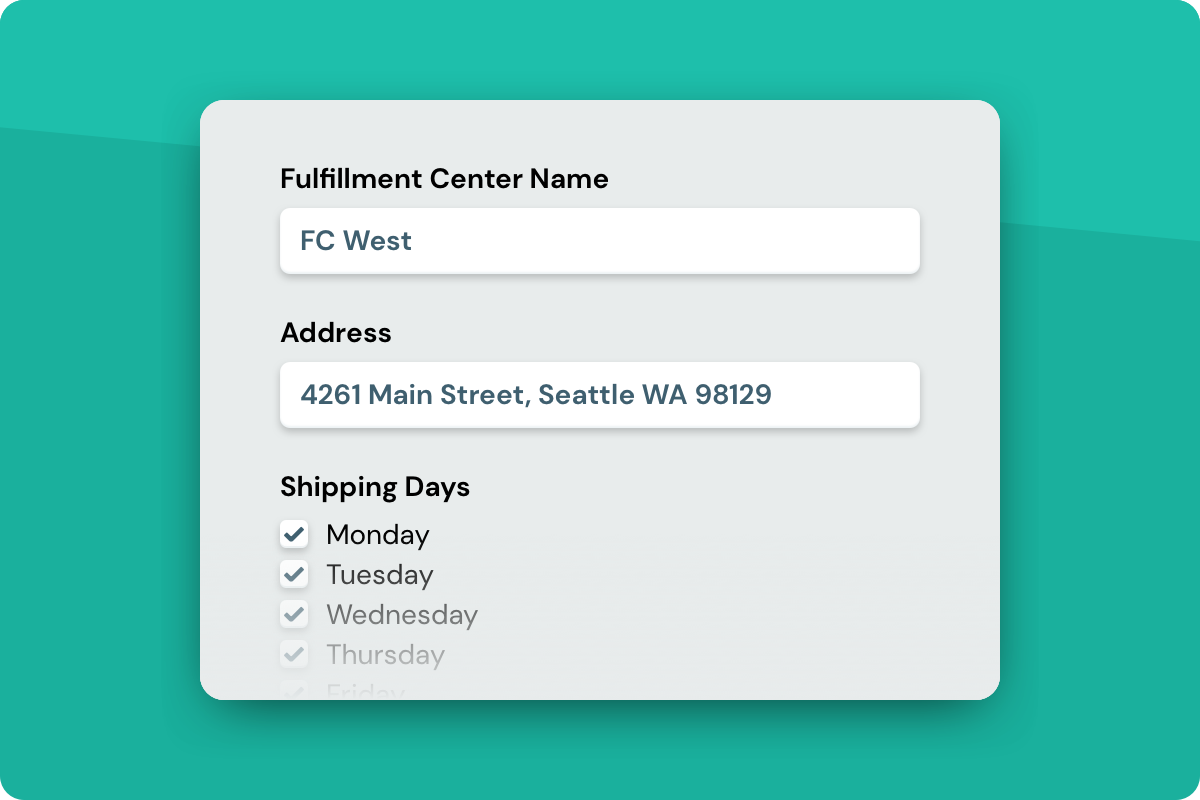 Set up your carrier contracts
Shipium optimizes for your economy of scale, not ours. That means we work with your carrier contracts as a default, instead of forcing you to use aggregate deals we've negotiated with carriers. Carrier setup is a one-time step, and is easy to update as you change or add more carriers. The platform then takes care of real-time carrier updates, like weekly fuel surcharge changes.
Easy integration into existing systems and tools
Our API-first approach makes integration flexible and fast. Incorporate a Shipium service into the exact right step of your fulfillment process. Comprehensive documentation and assisted implementation makes integration easier than other options.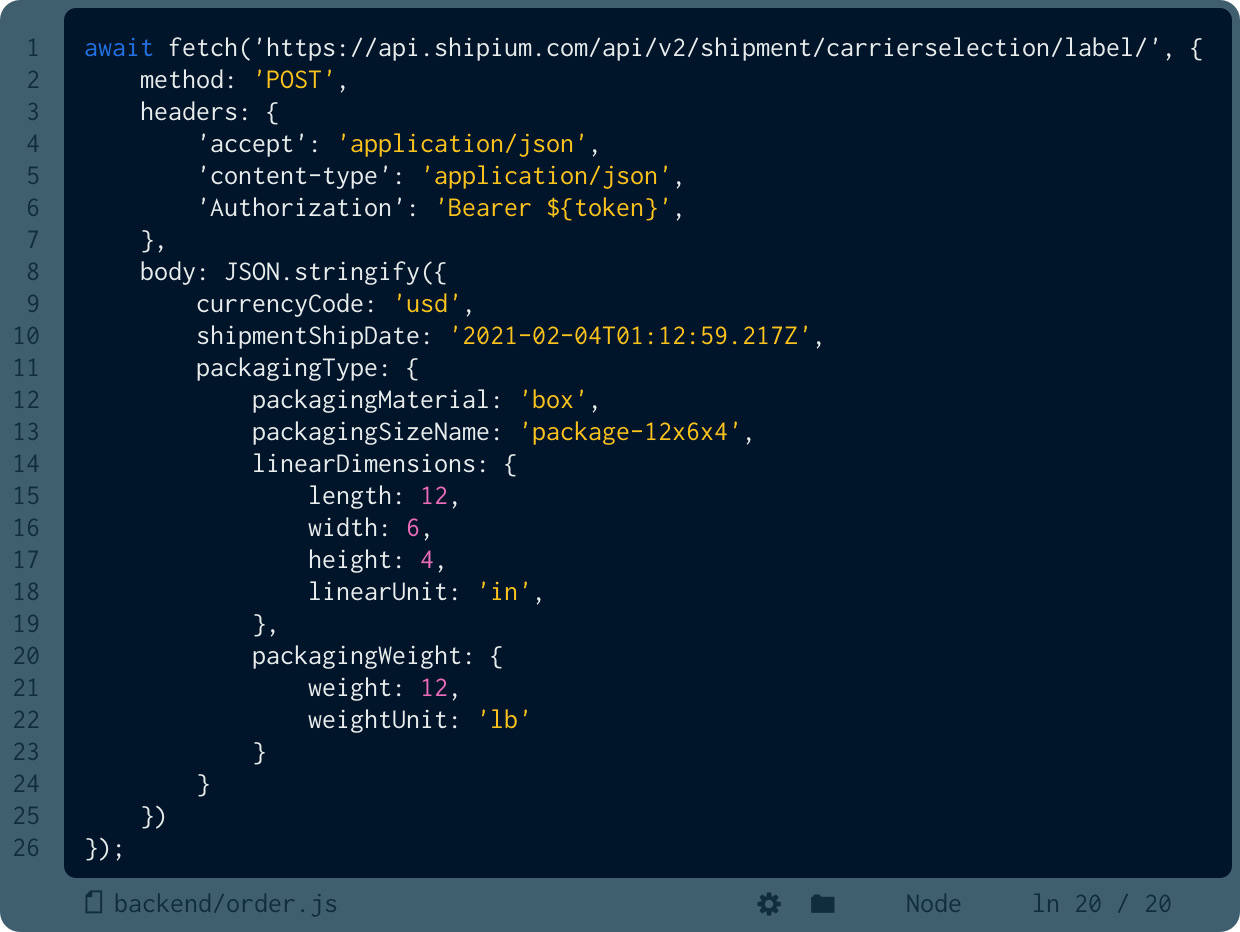 Want to see how Shipium works?
Schedule a demo. Our team is happy to answer any questions or provide you a example of our capabilities.