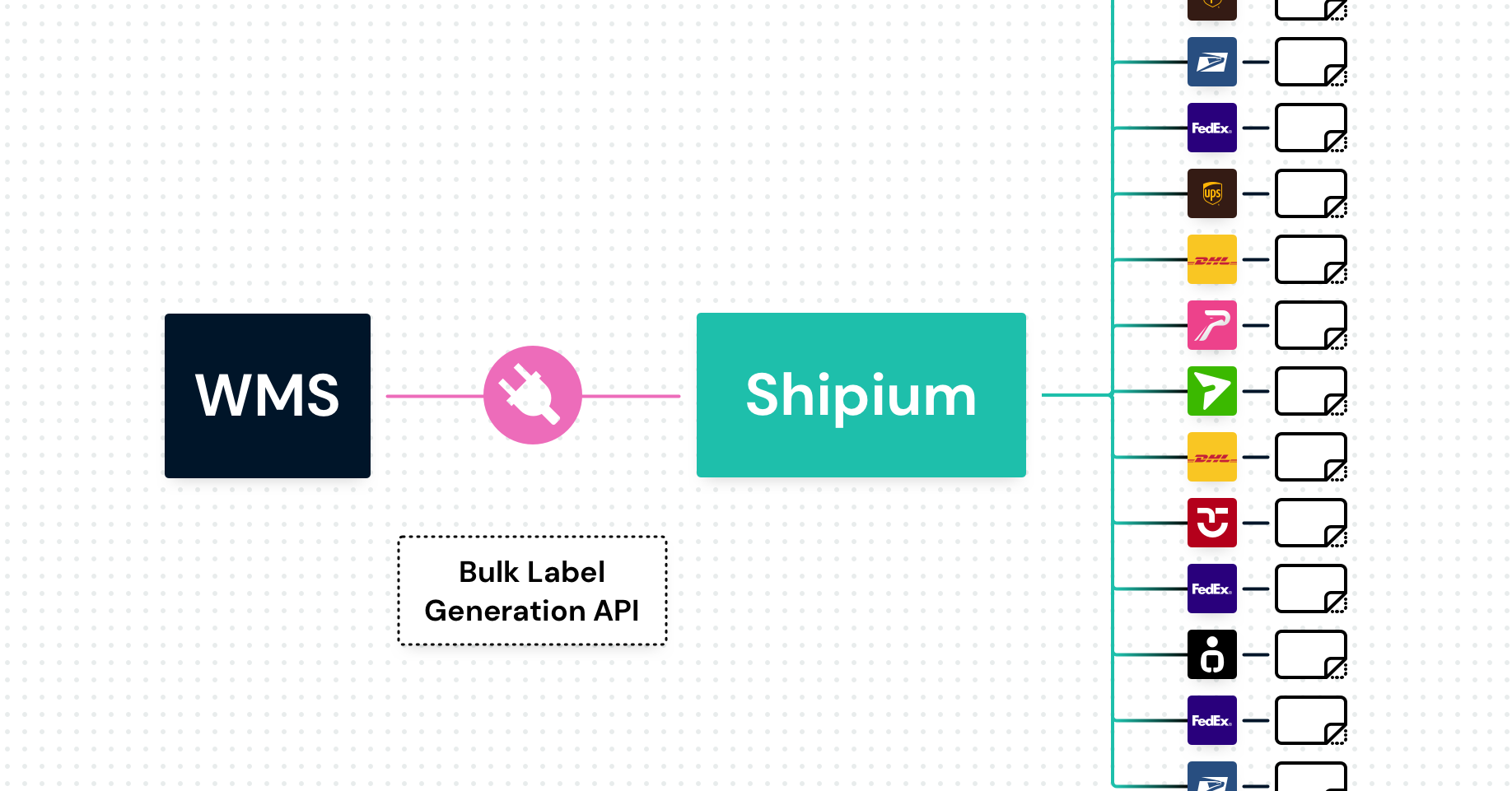 Enterprise throughput with batch label generation
By Kris Gösser (Connect with me on LinkedIn)
Shipium remains committed to solutions that are tailored for the most important problems our customers face. Ecommerce is picking back up with merchant sales up 35%, and peak season is on top of mind with back to school shopping and generating Christmas shopping lists on an individual and corporate level. Given consumer demand is as high as its ever been, the need for enterprise-level throughput of label generation is as important as ever.
We got you covered. Carrier Selection recently launched Batch Label Creation to provide customers the option to print labels in bulk through a consolidated API call. The new end point ensures that large shippers get the label response times they expect with bursty demand.
The need for speed
Most of the time customers interact with our label printing APIs by iteratively calling it shipment-by-shipment. This baseline approach works well, even for the Fortune 500 companies who use Shipium that process millions of shipments per year.
Request response times are mature and enterprise-grade, returning the entire process of a fully loaded rate shop, dynamic date modeling, and the generated carrier label in the sub-second speed operators are used to.
Once in a while, there are situations where a known bulk quantity of labels need to be printed, and iteratively calling the base API endpoint can be a hassle. For these situations, we built an alternative API service to call that will batch and return generated labels in a single request. The computation load for both customers and Shipium is orders of magnitude less, and the net response speed faster for the large grouping of labels.
Enterprise flexibility to match enterprise speed
The need for bulk label generation is a good example of the unique situations customers constantly find themselves facing. The variability of their operations means the malleability of technology is essential. Bulk Label Generation joins other powerful management features like Carrier Selection Rules, Configurable Ship Options, and others as tools that give customers optionality with their operations.