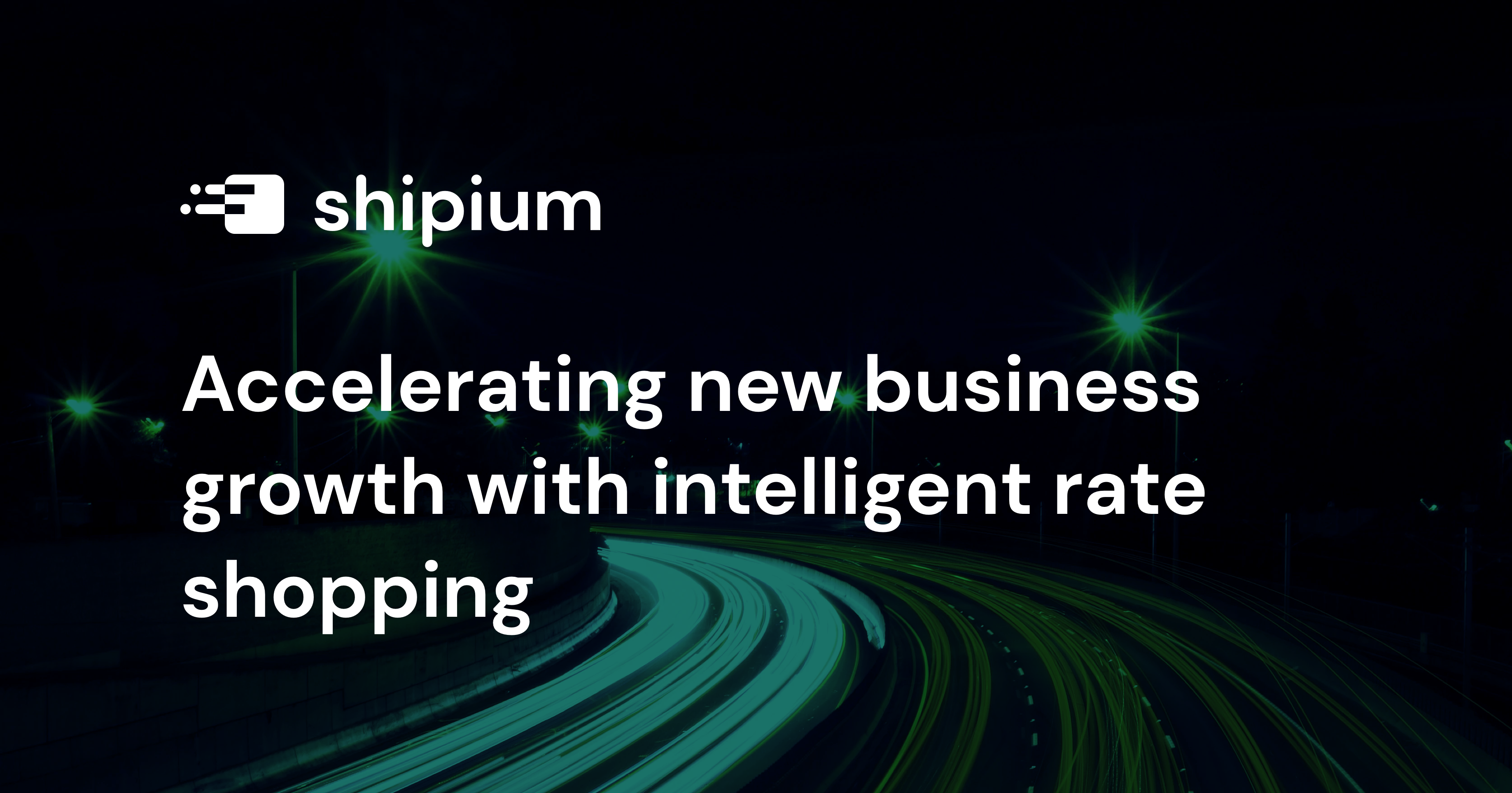 Generating more revenue as a 3PL with Shipium
By Kris Gösser (Connect with me on LinkedIn)
Improving margins and increasing revenue is an evergreen challenge for 3PLs. Many different approaches exist, but one of the more effective ideas is to leverage negotiated shipping rates with carriers as a new service for customers (e.g., smaller up-and-coming brands) who find value in consistently cheaper shipping options.
In this scenario, a 3PL might aggregate enough shipping volume across customers to secure great rates with several carriers. The contracted rates will not only span multiple carriers, but multiple modes (air vs. ground) and service levels (Next Day vs. cheaper options). With the contracts in hand, a 3PL can group them accordingly into a standardized product to resell, like offering "fast" and "slow" options, but branded appropriately, that customers can sign up to pay for.
The approach is not necessarily a new idea, but setting it up and making it easy for operations to manage across multiple customers (we call them "tenants") is still a difficult problem to solve because the technology historically available is old or incomplete.
That's why we just launched new capabilities for Carrier Selection that make this exact business approach easy to set up and manage, expanding more ways that Shipium is the best modern shipping management system for the day-to-day complexities of 3PL operations.
No-code grouping of carrier rates
With new interfaces and workflows to configure groupings of contracted rates, it's easy to set this approach up without any additional coding or engineering required. Utilizing Shipium's Ship Option feature, customers set up a group, give it a name, and assign which carriers and service methods belong to the group. The groupings occur behind the scenes and are displayed as standard offerings. We have several Shipium customers that use this feature to grow their business and are attaining better margins, along with still adding value to their customers by providing better rates than they can get on their own.
For example, a large 3PL customer easily built this approach to manage an impressive growth trajectory throughout the explosion of ecommerce growth during the pandemic. Setup was easy:
They set up their own accounts and rates across several carriers, then mapped them to the appropriate fulfillment center in their multi-node complex network. This allowed them to group rates accordingly to set up the rest of the process.

From there, they leveraged our flexible APIs to customize carrier selection calls from each warehouse and across customers (tenants).

This allowed them to sell to new and future customers different packaged offerings, such as 2 Day, Expedited, Ground, and Economy.
They finished the set up by using Third Party Billing to manage their customers' unique billing needs within these packages.
Maintain shipment visibility and control
Choosing Shipium's software to maintain and manage control and visibility into your 3PL business is a simple decision as our state-of-the-art software is easily adaptable and utilized by many successful 3PLs. We are their software of choice to increase revenue as they focus on their business plans and other business needs. And most importantly, we ensure each shipment keeps the business promise that was made for their customer to receive packages on their desired delivery date.
Ecommerce continues to generate $1B+ and Shipium is here to partner with 3PLs that are ready to expand and explore with our different software features that have proven successful for our several Shipium customers. We will help you gain better margins and partner with you to meet needs and as needs change. Connect with our team to learn more on how to be more successful, and about our software and differentiators in the 3PL space.