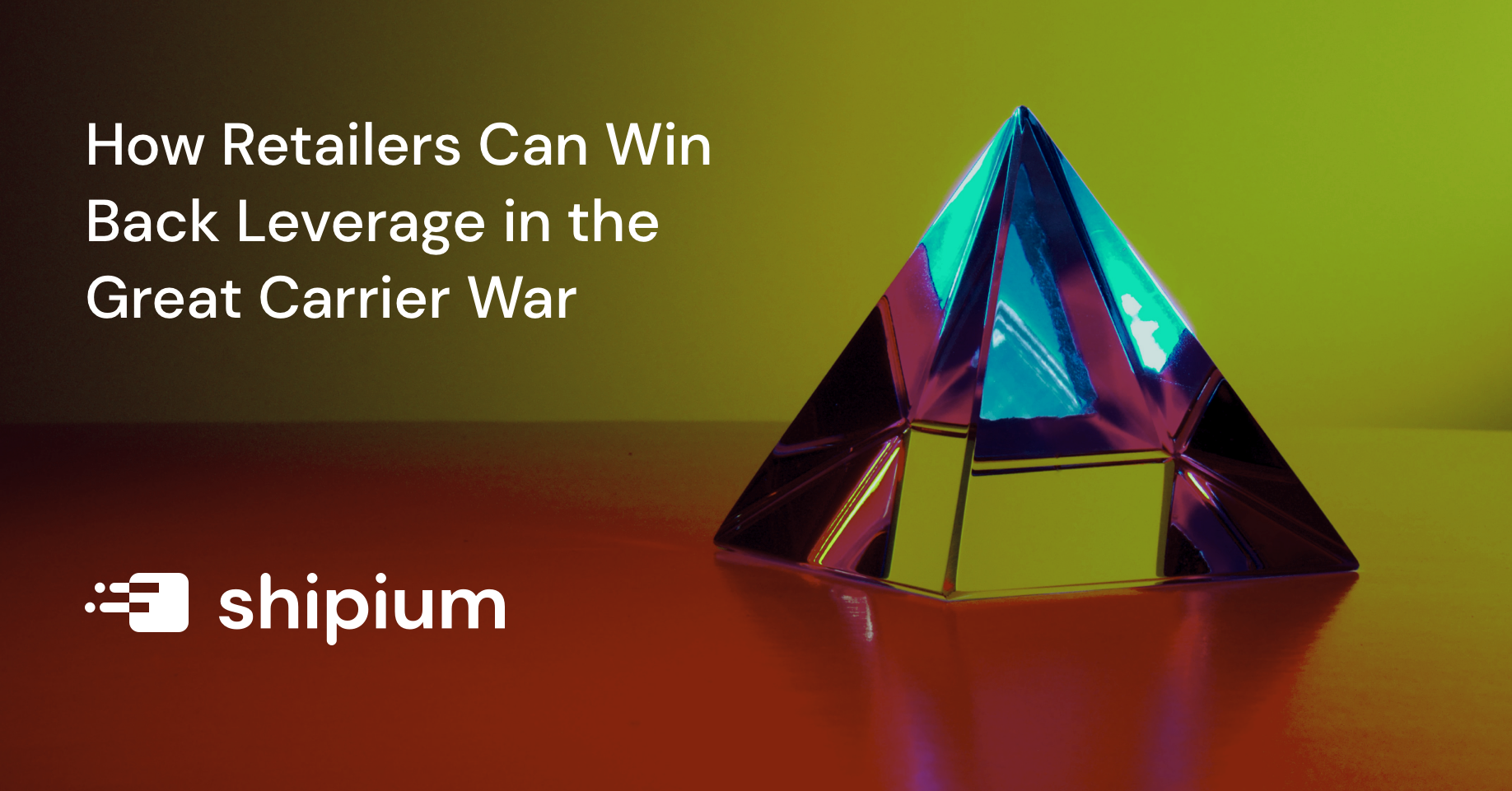 How Retailers Can Win Back Leverage in the Great Carrier War
By Jason Murray (Connect with me on LinkedIn)
Consider a three-sided relationship between retailers, carriers, and technology providers.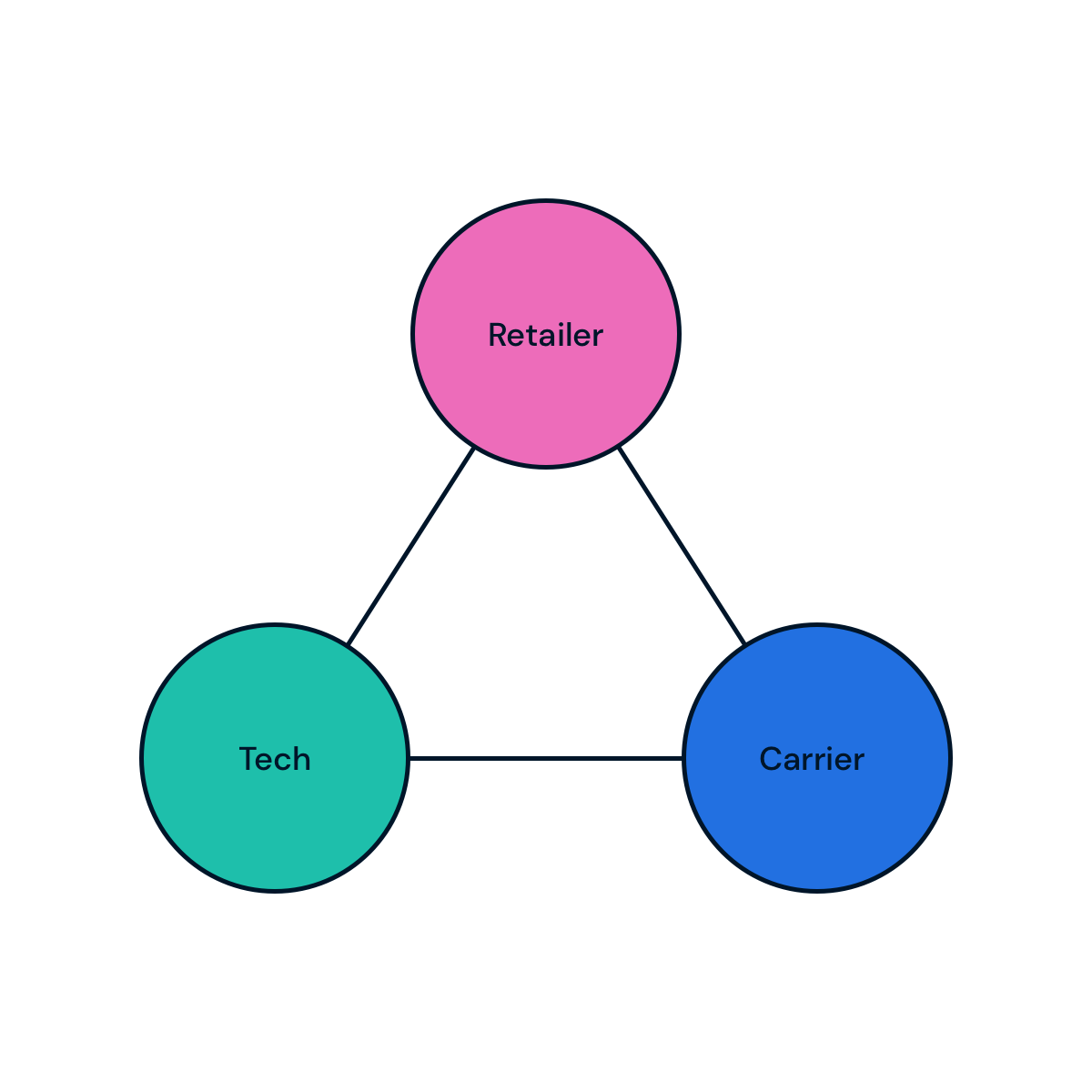 For the longest time, tech and carriers had mutual incentive to work together that was to the disadvantage of retailers, and in effect consumers as well.
In a pre-cloud era, especially for such physical domains like supply chains, the product models of software were limiting. Solutions were installed on-prem in a closet in a warehouse. The bespoke installations were difficult to maintain, update, and change even when the changes were beneficial to the customer. Complexity was evil, so the benefits of complexity were never realized or celebrated. In many ways, carriers were not viewed as partners in service of a mutual retail customer, but liabilities!
As a result, it was to the advantage of legacy technology vendors to minimize customer needs as much as possible because it was too complicated and expensive to service them. With transportation, that meant keeping the number of carriers to as few as possible—ideally one!
Meanwhile, the handful of national carriers loved this. FedEx and UPS are thrilled a retailer would use a single carrier for all their volume. National carrier business models were based on usage, so additional carriers were the enemy.
The leverage in the three-sided relationship was clearly weighted towards tech vendors and carriers to ensure that retailers only ever had one transportation partner.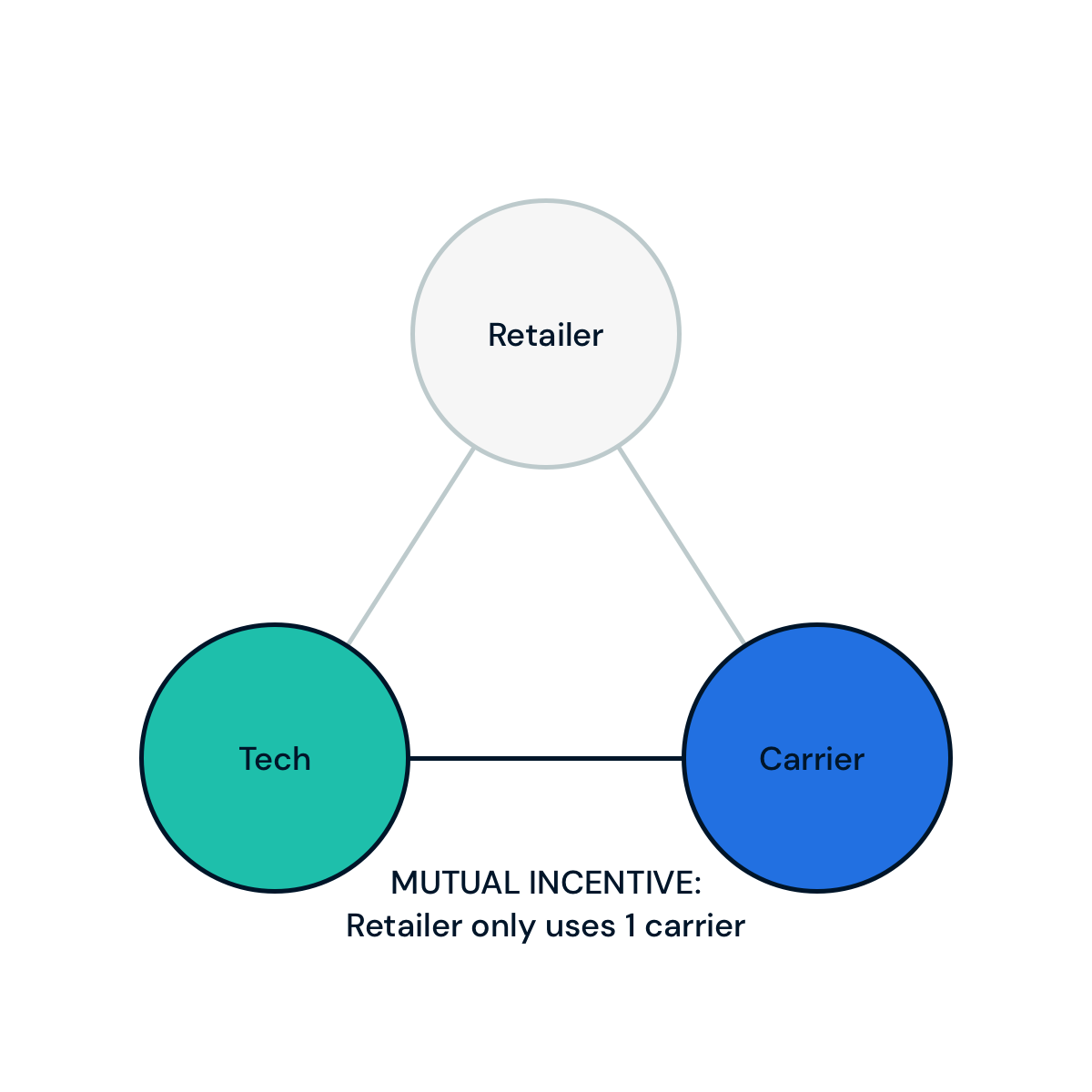 Complexity is Good
The story of Amazon's operations is really a story about an evolution towards complexity. For the ~19 years I worked for the organization, each new project and process could be summarized as injecting and leveraging complexity to optimize outcomes that matter, such as last mile speed and cost.
Moving to a multi-carrier strategy was one of the first examples of this in the early 2000s. There is a famous story about it, which I authored for Inbound Logistics.
We learned early what others are still figuring out that multiple carriers are an essential maturation because it gives greater opportunity to find the best carrier on a shipment-by-shipment basis. Tremendous opportunities exist to reduce costs for retailers, and speed up deliveries for consumers. But this idealistic scenario is blocked by the inability of older technology to support complexity.
I believe the reason few have caught up to the simplest of changes is because incentives haven't changed.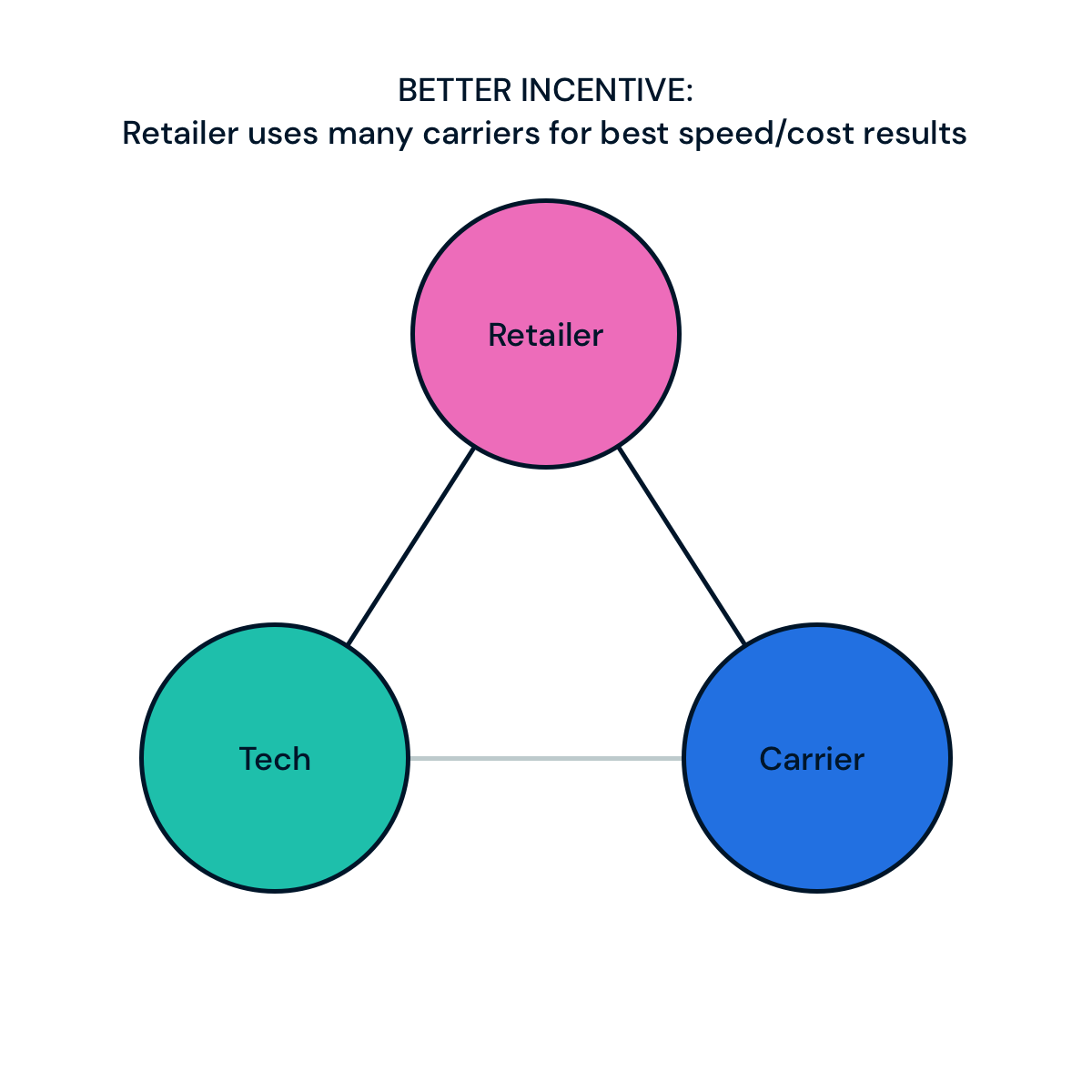 The way for the industry to change is for technology to better align with benefits to the consumer, and thus incentives with the retailer. New technology solutions need to treat carriers like assets that are a positive for retailers.
Shipium embraces this philosophy. We treat carriers as essential partners to the future of ecommerce retail. The more we can help bring their innovative services to retailers, the best costs and performance will result.
And the big winner will be the consumer, who is ultimately all that matters in this calculus.