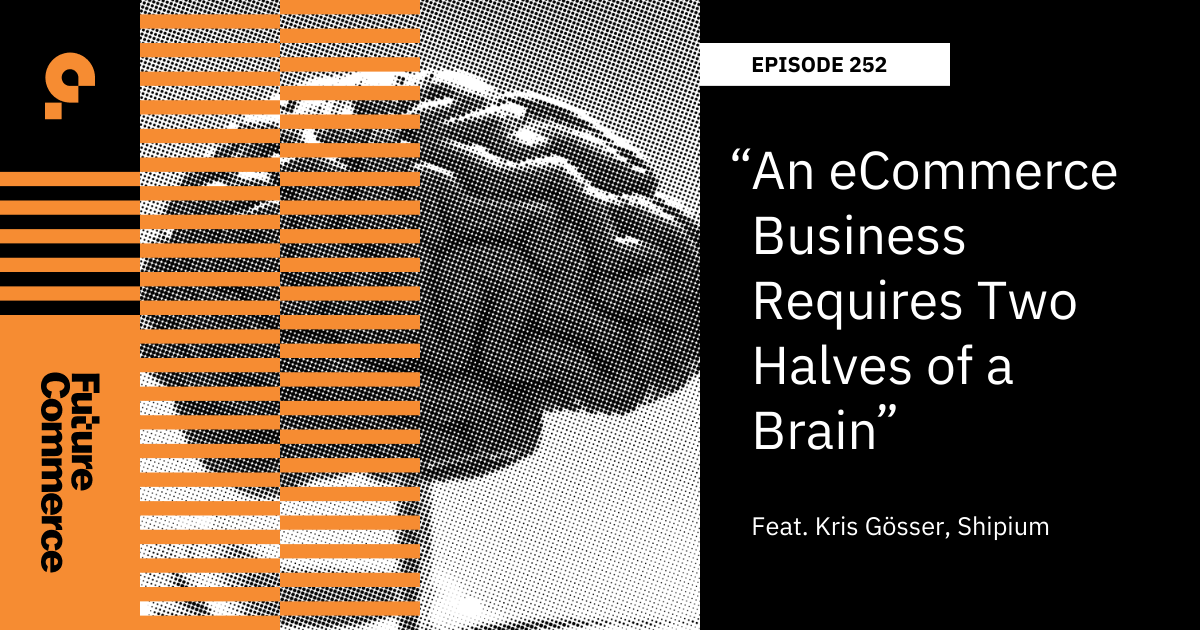 Podcast: Operations is the other half of the e-commerce brain
By Kris Gösser (Connect with me on LinkedIn)
When Amazon launched their Buy With Prime offering late April 2022, our friends at FutureCommerce asked me to hop on the podcast to share what Shipium thought of the announcement. With the industry focused on the one-click-checkout war, I proposed a different take: This was a very big deal to tech-forward 3PLs who compete against Fulfillment By Amazon (FBA).
In the first half of the podcast, I walked through the most interesting constraint on the Buy With Prime offering from our point of view, which was the requirement to use FBA. With this as a key condition to the program, it was more interesting to work backwards on why that's the case than to think through the one-click wars.
Business models get hard when physical atoms are introduced. The only way to improve the model is through volume or scale. The tech-forward 3PLs are all fighting for brands to choose them over competitive options. Unique differentiation is hard to carve out.
FBA's unique offering is the association with not just Prime the technology, but Prime the consumer brand and Prime the experience, as it relates to loyalty. Allowing brands to leverage Prime for a better checkout experience is a differentiator for brands, and thus becomes a differentiator for FBA to further drive growth and adoption there.
Marketing and Operations are Two Halves of the Same Brain
The second half of the podcast is more interesting.
Here, Phil, Brian, and I walked through why the 2020s is the decade of the Modern Operator. After years of marketing getting all the attention, growing pains are shining a spotlight on the importance of operations to scale growth, provide profitability, and improve the customer experience.
If you are a podcast kind of person, take a listen. I think you're really going to enjoy it.