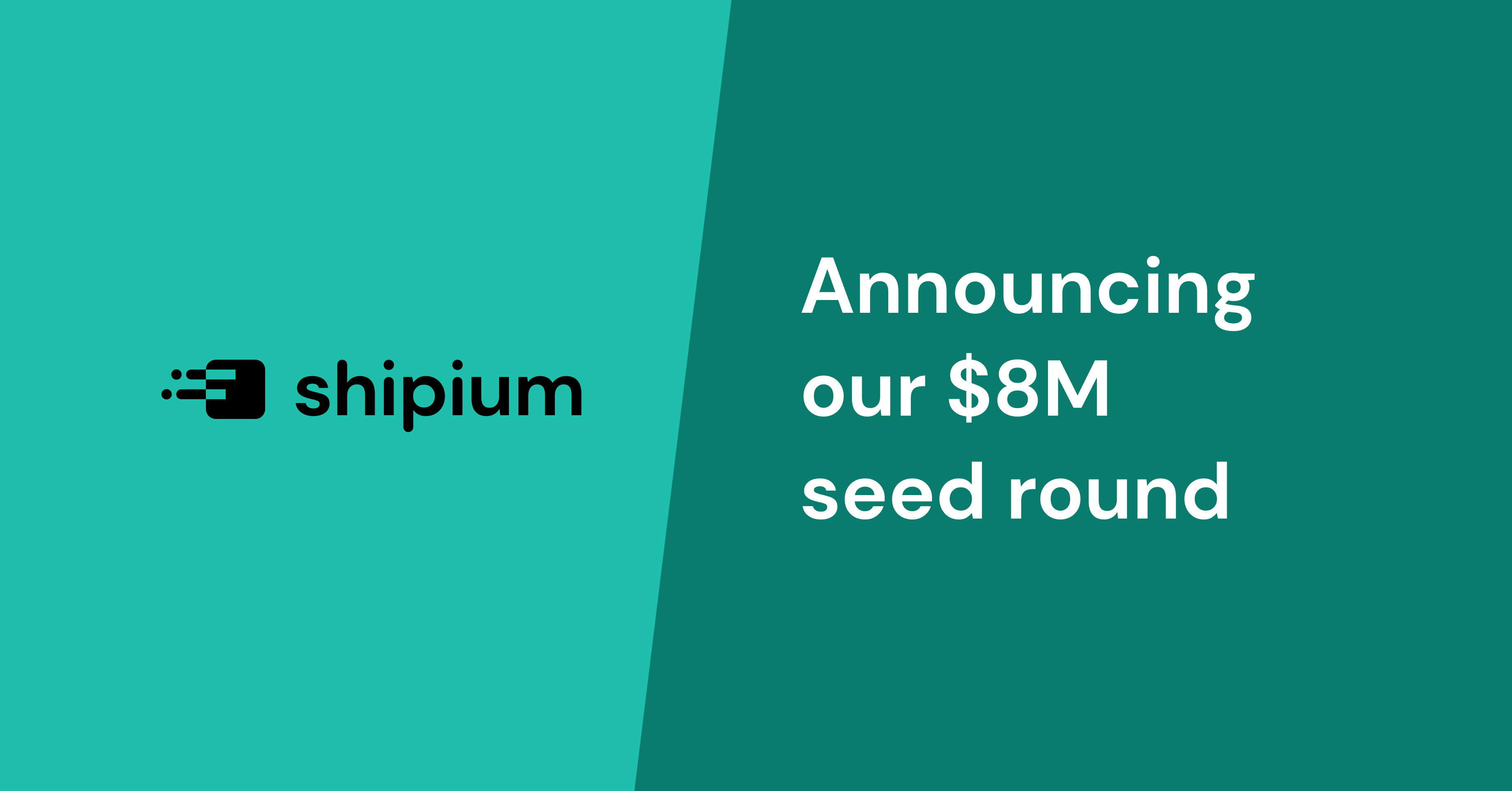 Shipium Raises $8 Million in Seed Funding; Here's our Vision for Shipium
By Jason Murray (Connect with me on LinkedIn)
Shipium is proving to be an idea that ecommerce companies want. Due to the explosion of ecommerce over the last year, it's proving to be an idea they need, too.
That's what Shipium was in 2019—an idea. When setting a vision at the company's onset with my co-founder Mac Brown, we anchored on the problems ecommerce companies increasingly faced.
Consumer preferences have changed. Any number of industry analyses show the overwhelming majority of consumers want their online orders delivered fast, free, and on-time. That's hard to do without modern software.
Ecommerce suffers from increased channel competition. Consumers have a lot of choice on where to buy nowadays.
No matter the size, companies are experiencing downward pressure on margins as they compete for consumer dollars.
Expensive customer-acquisition-costs are causing a greater need for customer loyalty.
Not to mention a global pandemic causing supply chain volatility and changing the landscape of retail.
Combine it all, and ecommerce companies have what we are calling a Prime Problem: You must profitably meet consumer demands or risk losing their dollars and loyalty.
Look at the data to understand the story. Studies from emarketer.com estimate that over two-thirds of ecommerce growth during the pandemic have gone to the top 10 ecommerce companies, with a bulk of it going to Amazon.
How does everyone who isn't Amazon profitably compete for customer dollars and loyalty?
The answer is modern supply chain software that makes cost-optimized and customer-centric decisions. Companies must intelligently place inventory, route orders, optimize outbound shipping, and expose all of those innovations to the customer via a promise.
That happens to be the idea Mac and I formulated in 2019 and tested the last 18 months.
The Shipium Vision Statement
Ecommerce companies need to get these four concepts correct in order to solve their Prime Problem. If they do, their delivery experience will be competitive and profitable. If they don't, cauterized growth awaits. Unfortunately almost every solution out there doesn't do the job. We speak more to the platform here.
The response has been overwhelmingly positive. Ecommerce operators don't just want this, they need it.
As a result, we are excited to announce an $8 million dollar seed round to power the next phase of Shipium's growth. The round is lead by Trilogy Equity Partners, with participation by PSL Ventures and Good Friends (the founders of Warby Parker, Harry's, and Allbirds), along with Darrell Cavens, co-founder and former CEO of Zulily.
Our next objective is to continue to meet the needs of our customers so they in turn can meet the needs of their customers. The team will be expanding and we are always looking to add those with a shared vision of the future. If that's you, check out our careers page.