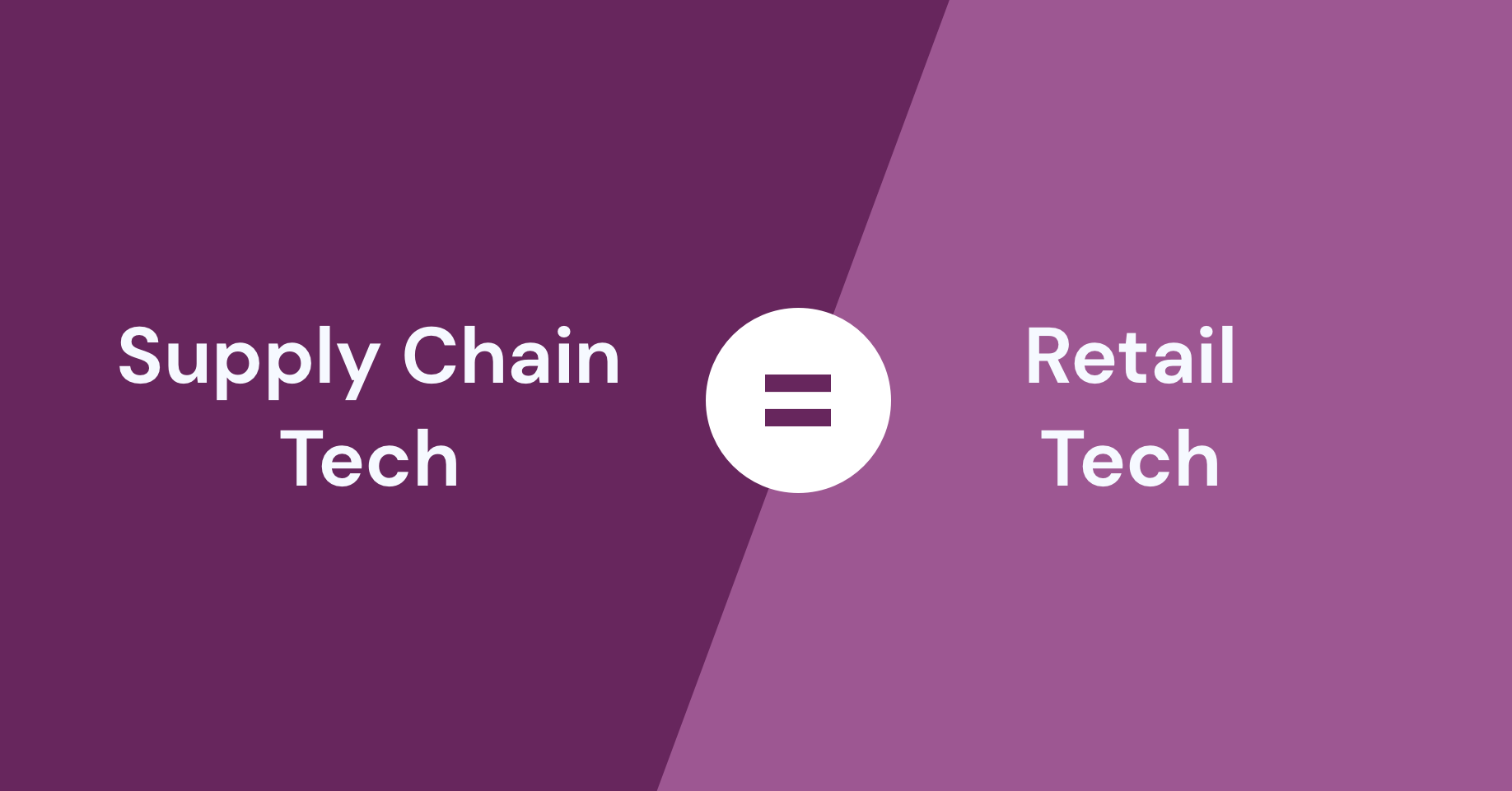 Supply Chain Technology and Retail Technology are Merging
By Jason Murray (Connect with me on LinkedIn)
/
Updated February 14, 2022
The NRF Big Show in NYC was an interesting experience. While attendance was obviously down due to the Covid-19 pandemic, the spirit was still there, and intelligence could still be gathered. In particular, buzz around sessions, speakers, and overall floor conversations can tell you a lot about where the industry of Retail Technology is going.
The very next week the Manifest conference in Las Vegas took place with a focus on Supply Chain Technology. Attendance was full and conversations were vibrant.
Comparing the two is its own fascinating exercise.
It was clear that the biggest topic at NRF was on how critical supply chains and ops technology is to the health of retail going forward.
Meanwhile, it was clear at Manifest that the biggest topic was how important supply chain technology was becoming to the future of retail in a post-pandemic world.
In short, the two industries are merging.
This has been our hypothesis since we started in 2019.
When the bulk of the shopping experience turns out to be the shipping experience, supply chain tech matters to retail's bottom line. Throw in the importance of product availability and price as the undisputed three levers of ecommerce growth, and you have a recipe for the elevation of operations.
The Manifest conference was great. We had the opportunity to speak at three different functions, which I'm happy to share with you below.
Feeling Fulfilled with Shipium
I got to sit down with Jay Weintraub, Chairman of Manifest, for an interview. We dived into my Amazon background and how it shapes the way I think about Shipium specifically, and the retail industry in general.
The Power of Data Analytics to Know Your Supply Chain
I was invited to attend a panel with my good friend Harshad Kanvinde and spoke alongside Dana von der Heide, Bill Catania, and David Warrick.
I shared some Amazon stories on how much data matters to the growth of the company since the early 2000s.
The Prime Problem
Eventually it was my turn to hop on stage and give a 10 minute overview of Shipium. If our story is new to you, this will be a great video to watch.