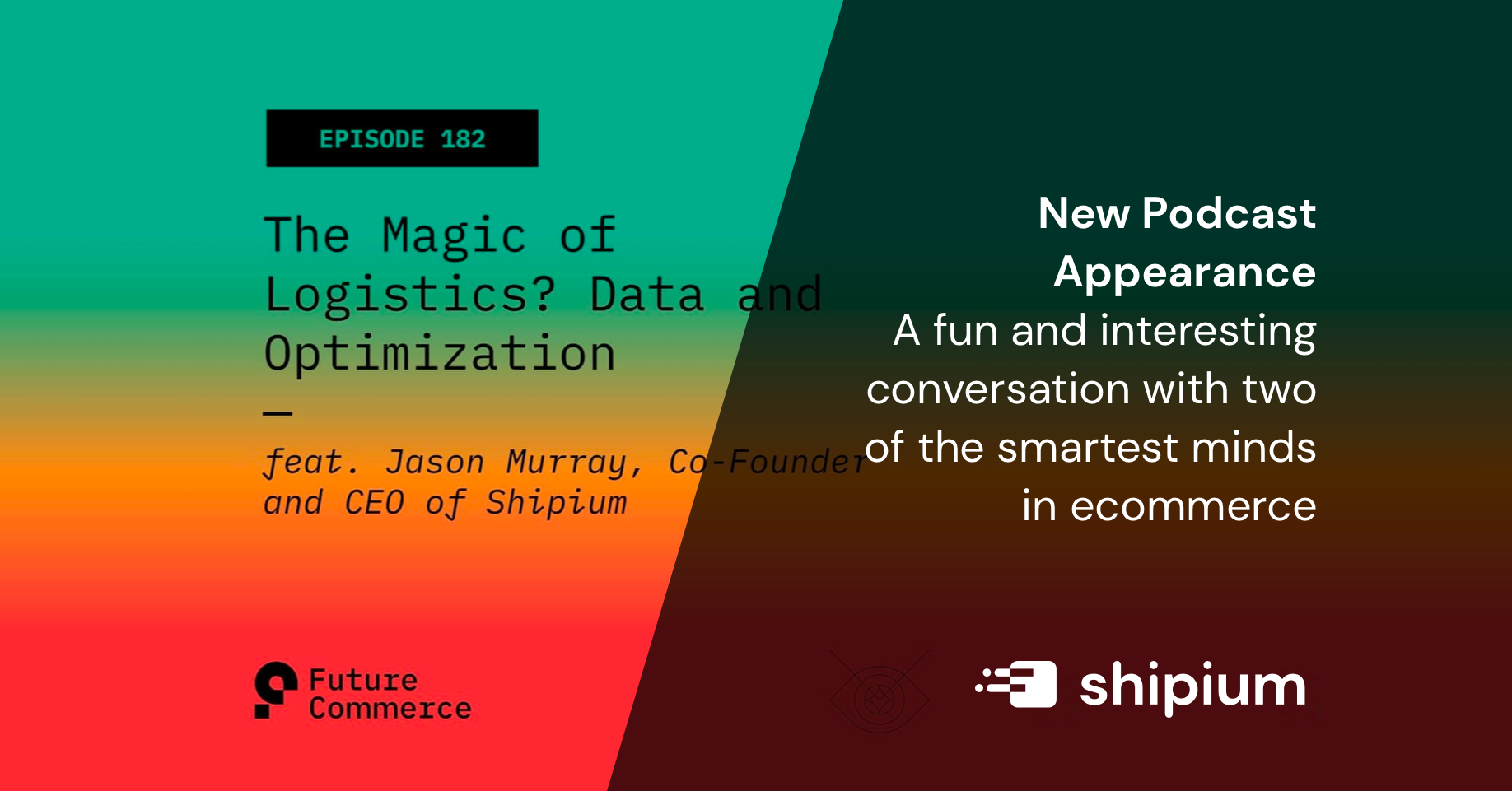 Talking the Magic of Logistics on the Future Commerce Podcast
By Jason Murray (Connect with me on LinkedIn)
/
Updated November 26, 2020
Sometimes it seems like the behemoths of Amazon and Walmart are using black magic to promote free and fast shipping. But it's not magic. It's mostly sophisticated software combined with learned principles.
I recently had a chance to speak with Phil and Brian, hosts of the Future Commerce podcast, on this topic.
Future Commerce is one of our favorite ecommerce outlets. Both the industry reports and media content they produce are forward, strategic, and cut through the noise of other outlets. That's not a plug, it's the truth.
So I was excited to give Shipium's point of view on how backend operations connect to the frontend experience of ecommerce. We connected the dots on customer loyalty and logistics. We dove deep into Amazon's 2008 Recession learnings. It was a great conversation.
The most interesting topic?
Which 2020 pandemic-induced trends will stick around in the future. You might be surprised by the conclusions we came to.
Check out the full podcast over at the Future Commerce site, or on Spotify / iTunes / etc.