Shipium Inventory Placement
Place inventory as close to future customers as possible
You can only ship stuff from where it's located. Smart ecommerce companies place inventory as close to probable buyers as possible to minimize cost and maximize speed.
How it works
Shipium works with your existing forecasting tools to recommend allocation optimized for delivery speed and cost.
Works with both owned fulfillment or 3PL networks.
Integrates with existing purchase order processes and systems.
Integrates with existing inventory systems.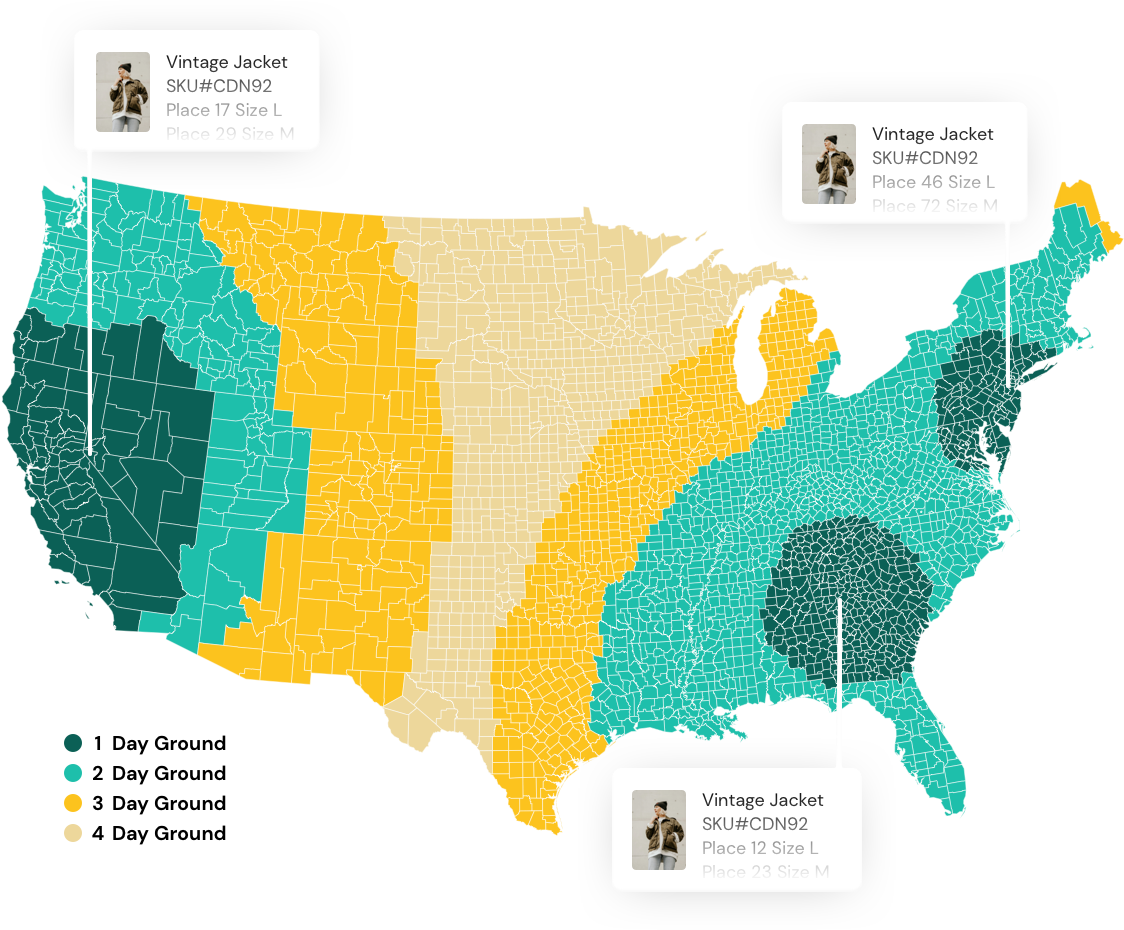 The secret to a competitive experience
You need to provide free and fast shipping, but without breaking your bottom line. The distance required to deliver an order is the single greatest preventable cause for poor margins. By placing inventory closer to prospective buyers, you give yourself a chance to profitably offer free and fast shipping.
Improve existing forecasts
Shipium takes your existing merchandising process and improves it by informing first allocation decision at the SKU level. Teams use the service to automate placement decisions as a final step of regular forecasting.
The best way to wrestle lead times
Smart allocation hinges on the management of complex and variable lead times throughout your system. Shipium Inventory Placement gives you the tools to organize all lead times which makes it easy to predict future distribution and transfer variability.
Want to see how Shipium works?
Schedule a demo. Our team is happy to answer any questions or provide you an example of our capabilities.